Fear of Switching Off when Travelling
Has this happened to you before? You arrive at the airport nice and early, go through all the necessary check-ins, and all that's left to do is sit down and relax – but you feel on edge and can't see to switch off.

The anxiety sets in as you start going through all the steps in your head, ticking off every box as you try to remember if anything is missing. You're not alone, because according to research we recently conducted at Priority Pass, and after surveying 8,500 people across 13 countries, over a third of them find it difficult to truly switch off from everyday life while travelling.

That's a little over 2,900 people who are struggling to switch off. So, there's good reason to believe that your experience at the airport has a reasonable impact on how well you can switch off. The question now is, what could be hindering your switch-off time?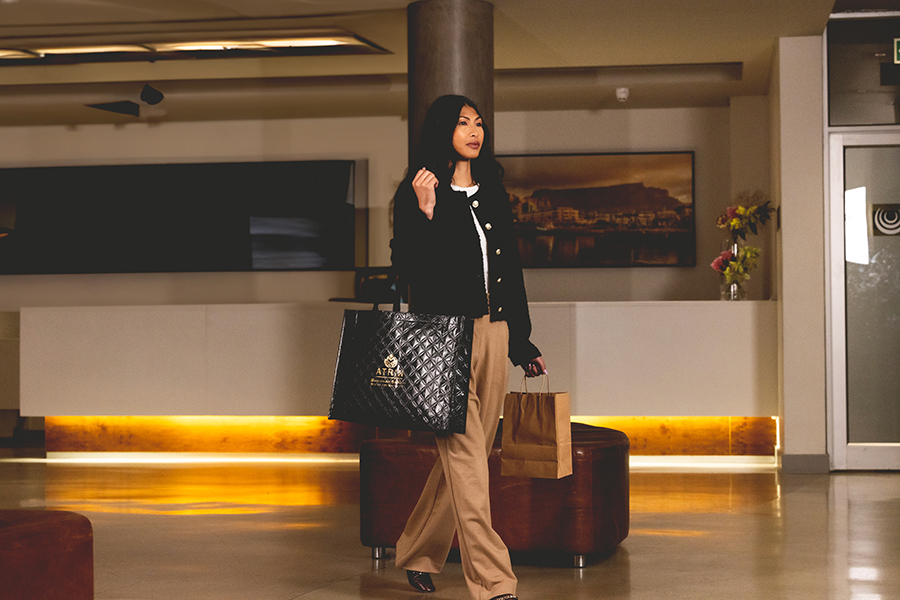 Travelling can be stressful
Travelling is one way of relieving stress as it allows you to 'get away' from your stresses at home or work, so travelling to another place is usually thought of as fun and exciting. However, this is not the case for some as it can instead be the cause of a significant amount of mental strain and pressure.

It also can't be pinned to a singular cause, unfortunately, because there are a lot of factors that could potentially influence your stress levels as you're travelling.


Staying Connected
This might not come as a surprise, but the pressure to stay connected even whilst travelling can be challenging. A lot of people in the survey conducted by Priority Pass admit that they feel anxious about missing messages when they're not keeping an eye on their phone, with some feeling more stressed when their phones are switched off than on or even leaving their accommodation without it.

This fear of switching off (FOSO) is especially prominent amongst younger travellers. Many of them admit that the struggle is real when it comes down to reducing their phone usage and still checking on work-related messages when travelling. However, when it comes to the older, more experienced travellers, struggling to reduce their phone usage occurs less frequently.

Does this mean that younger travellers simply have to wait "until they're older" before they can overcome this obstacle? Nope. Instead, this information simply points out that both groups have people who are struggling to get into the right mindset to switch off. However, many of the same people from the survey believe that if they can get a handle on their FOSO before they start travelling then it should help a lot.

So how exactly do you get a handle on it? The answer is more straightforward than you think it is.


Getting a handle on it
The goal is to switch off, so there has to be a way to get around the pain points mentioned. What's the best way to do so? By adopting some healthy habits and taking advantage of your environment.

The airport experience has fast become a leading barometer for how well people can relax or enjoy their trip. This can ring true especially when you consider how the pre-flight experience is actually a valuable point to start tackling FOSO.


The Airport Experience
On top of those who have already had their fair share of airport lounge enjoyment, the majority of people believe that visiting one has a beneficial impact on how they switch off for the remainder of their trip. Travellers would rather enjoy a smooth check-in, food & beverage, sleeping, and shopping as some of the most effective ways to switch off pre-flight.


The Holiday Feeling
For many, the 'holiday feeling' that usually comes with travelling actually begins long before arriving at the airport. A handful of people preemptively switch off when they're planning their trip, which highlights how important it is for the travel industry to make every step of the journey stress-free and enjoyable on their part, from the booking to the beach.


The Perfect Trip
Finally, Priority Pass asked survey respondents to explain what their version of the perfect FOSO-free trip looks like. According to them, the best type of travel to switch off is a trip to the beach – followed by a city break, safari, and wellness retreat. This was also followed up with a question on how long should this kind of trip last. The consensus was that the ideal time to be away for is one to two weeks and the ideal pre-flight activity is to visit a lounge.


Switching Off with Priority Pass
When you're a member of Priority Pass, your airport and travel experience becomes so much more. With over 1,400+ global lounges, you can travel knowing that a lounge will be there to provide you with the leisure, luxury and comfort you deserve. Don't miss out on Switching Off, no matter where you're off to.

To further support our research, we conducted a survey a few years ago to identify the top factors that stress travellers at airports and prevent them from switching off during their travels.