1. Athens, Greece
2. Bologna, Italy
3. Bratislava, Slovakia
4. Budapest, Hungary
5. Český Krumlov, Czech Republic
6. Istanbul, Turkey
7. Nîmes, France
8. Porto, Portugal
9. Seville, Spain
10. Sofia, Bulgaria
11. Tallinn, Estonia
12. Zagreb, Croatia

Europe is a fantastic and diversified continent with a wide variety of culture, architecture and beautiful vistas. While certain European destinations are well-known for their high costs, others are significantly more affordable and reaching these cost-friendly European destinations is now simpler than ever thanks to a rise of cheap flights available. For tips on how to use Google Flights to find cheap getaways, read our blog.

You'll often discover countries that are more affordable are lesser-known treasures that offer a more authentic experience, with equally incredible views, food and activities for a fraction of the price than the likes of Paris, Mykonos and London demand.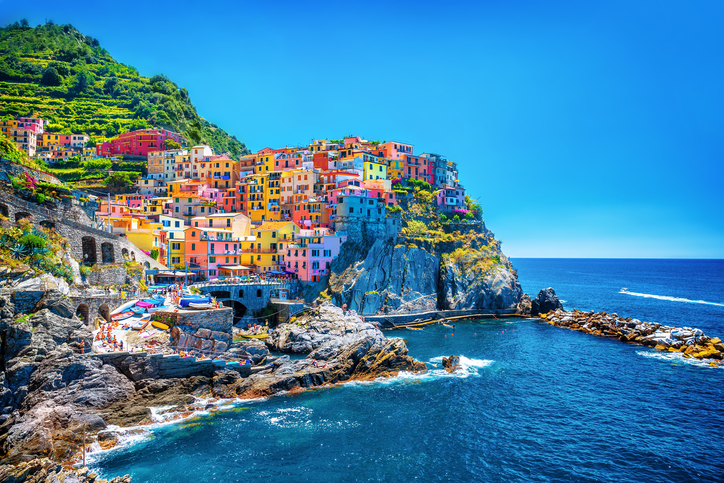 We have included lounge recommendations for your travels and how much you can expect to spend per day during your visit. The typical spending patterns of mid-range / budget tourists suggest that you can visit any of these 12 European cities from as little as €45 a day to up to €130 a day. The price ranges can of course vary depending on attractions visited, whether you use private or public transport, and whether you have a Michelin star meal or a local delicacy in one of the less touristic targeted restaurants. Whilst these prices do include accommodation, you should note that this tends to be booked and paid for ahead of time, therefore you might not need to factor this into your daily budget. We have used a cup of coffee as our comparative price indicator as this tends to be a relatively universal measure of cost.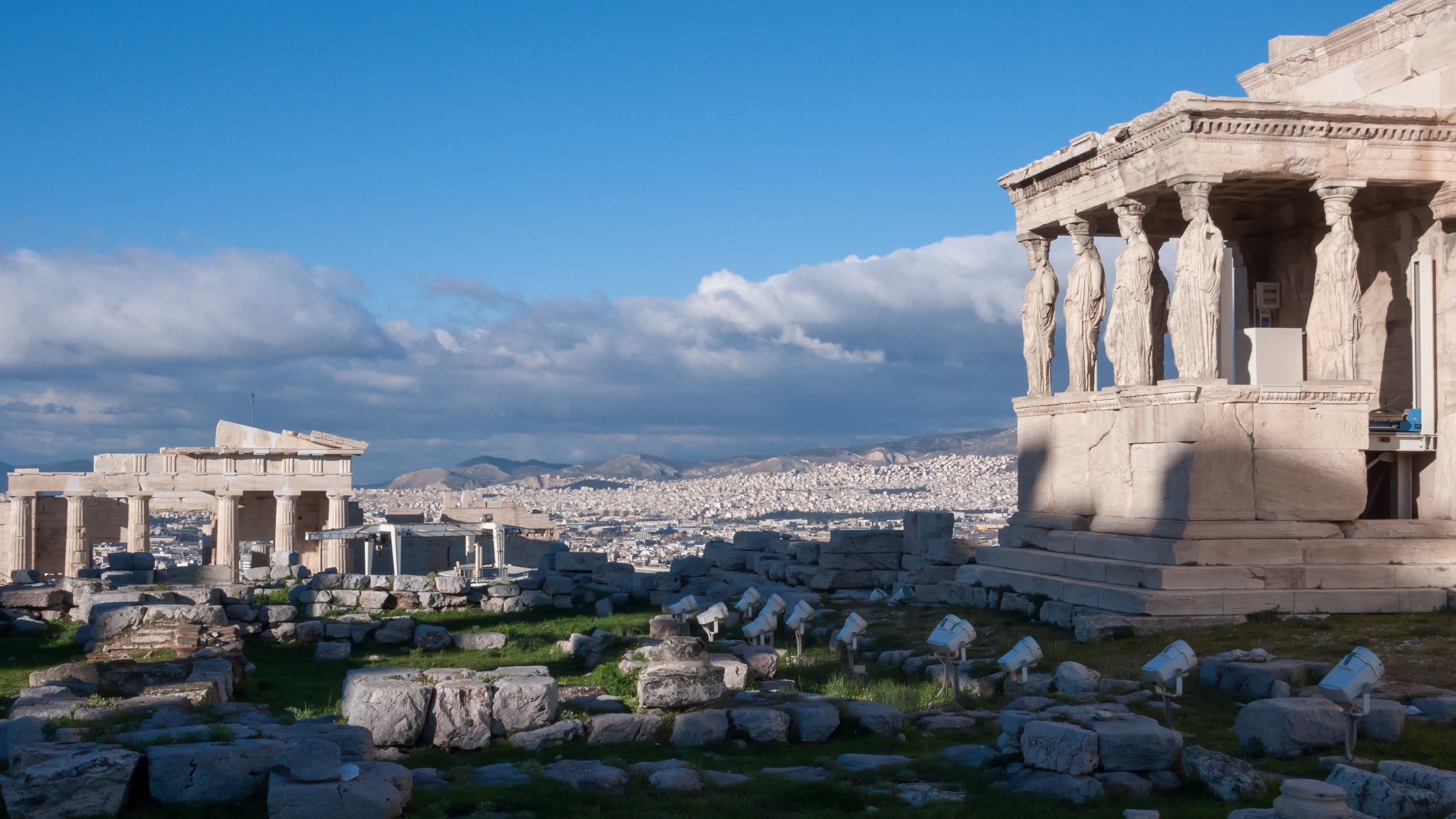 Athens is one of Europe's more affordable capitals. It's easy to explore on foot, the sun and sea are free and you can find tasty and affordable meals in every neighbourhood. The city of Athens remains dominated by 5th Century BC landmarks and unparalleled history. Exploring the Parthenon, the Acropolis and all the other ancient Greek monuments makes Athens worth the visit, but alongside this, there are many free attractions to draw you to the nation's capital.

In the shadows of the Acropolis sits the Plaka, a small neighbourhood boasting plenty of souvenir shops with traditional trinkets. From creams and beauty products made from olive oil to beautiful handmade cotton outfits and dazzling jewellery, you'll want to make sure you leave space in your suitcase.

One of our favourite attractions is the Stavros Niarchos Foundation Cultural Centre found in a 21-hectare gorgeous park that offers everyone free access and participation to a multitude of cultural, educational, athletic, environmental, and recreational activities and events. The park is home to the Greek National Opera, the National Library of Greece as well as an extensive selection of indigenous Greek flora at the labyrinth.

If you fancy getting your steps in and testing your endurance you should take the beautiful walk up the Lycabettus Hill (also accessible via funicular). At 277 meters above sea level, it is the highest point in Athens and offers magnificent panoramic views across the Aegean Sea.


Food
Greece is famous for its cuisine and Athens is a flagship for delicious and cheap food options under €10. Our favourite local delicacies to try are the notorious Gyros (roasted meat served in a pita), the yummy Baklava (flaky, pastry dessert), mouth-watering loukoumi (sweet Turkish delights) or refreshing Greek Salad (perfect for feta lovers).


Daily Cost Estimates
For budget-minded travellers, you should expect to pay around €50-€75 a day to visit Athens. This price point includes transportation, food, attractions and comfortable / budget friendly accommodation. If you want to upgrade your accommodations, then you'll want to add another €100/night.

Cup of coffee - €2.40


Lounges
Athens International Lounges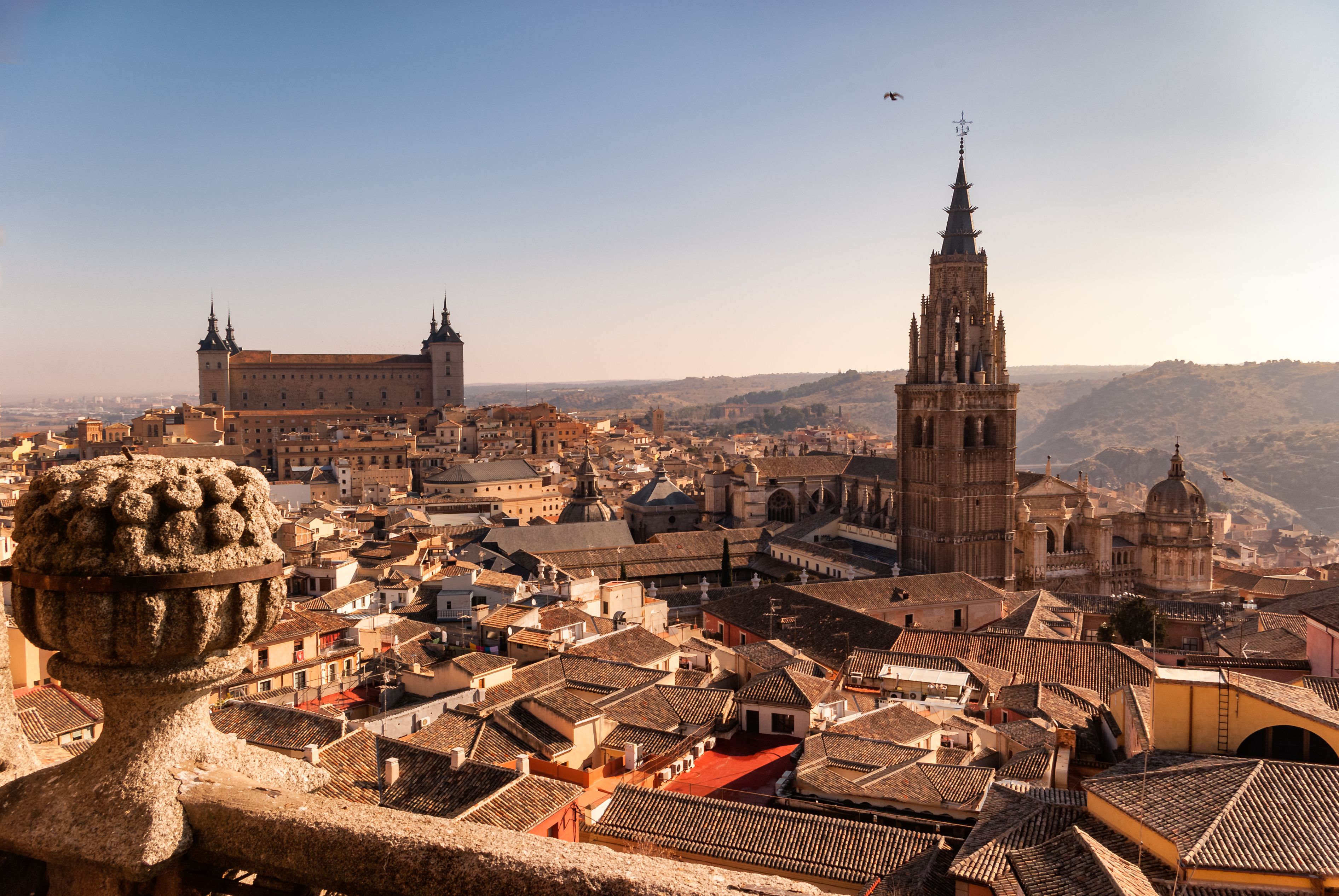 Bologna is located in the Northern region of Italy and is known for its rich food, ancient architecture, and glorious seaside. The Porticoes of Bologna are about 62km long and are what distinguish the city as a 'world heritage site' according to UNESCO.

Bologna is perfect for travellers who love visiting Italy but desire a less touristy experience. There is plenty to marvel at and even the simplest of pleasures such as walking through the city and taking in the beautiful setting and vibrant atmosphere feels magical. You can spend next to nothing on a summer's day and be satisfied solely taking in the scenery in Bologna.

Stroll through the Parco della Montagnola and enjoy the Napoleonic construction. Visit the centuries old buildings at the Piazza Maggiore and catch a free open-air film or walk through the Finestrella di Via Piella and peek through the window that unveils a classic vision of Italy over the canal, aptly named Little Venice.


Food
Sitting in the heart of Italy, Bologna boasts some of the best food in the country. From aged balsamic vinegar to handmade pastas (especially the tagliatelle al ragu) and of course creamy pistachio gelato, the city offers food lovers an unmatched culinary experience.


Daily Cost Estimates
For your trip in Bologna, you should budget about €115-€130 per day, which is the city's average daily cost based on what other tourists paid there. Previous visitors have reported the average cost of meals for one day €33, and the average cost of local transportation was €17 a day.

Cup of coffee - €1.10


Lounges
Bologna G. Marconi Lounges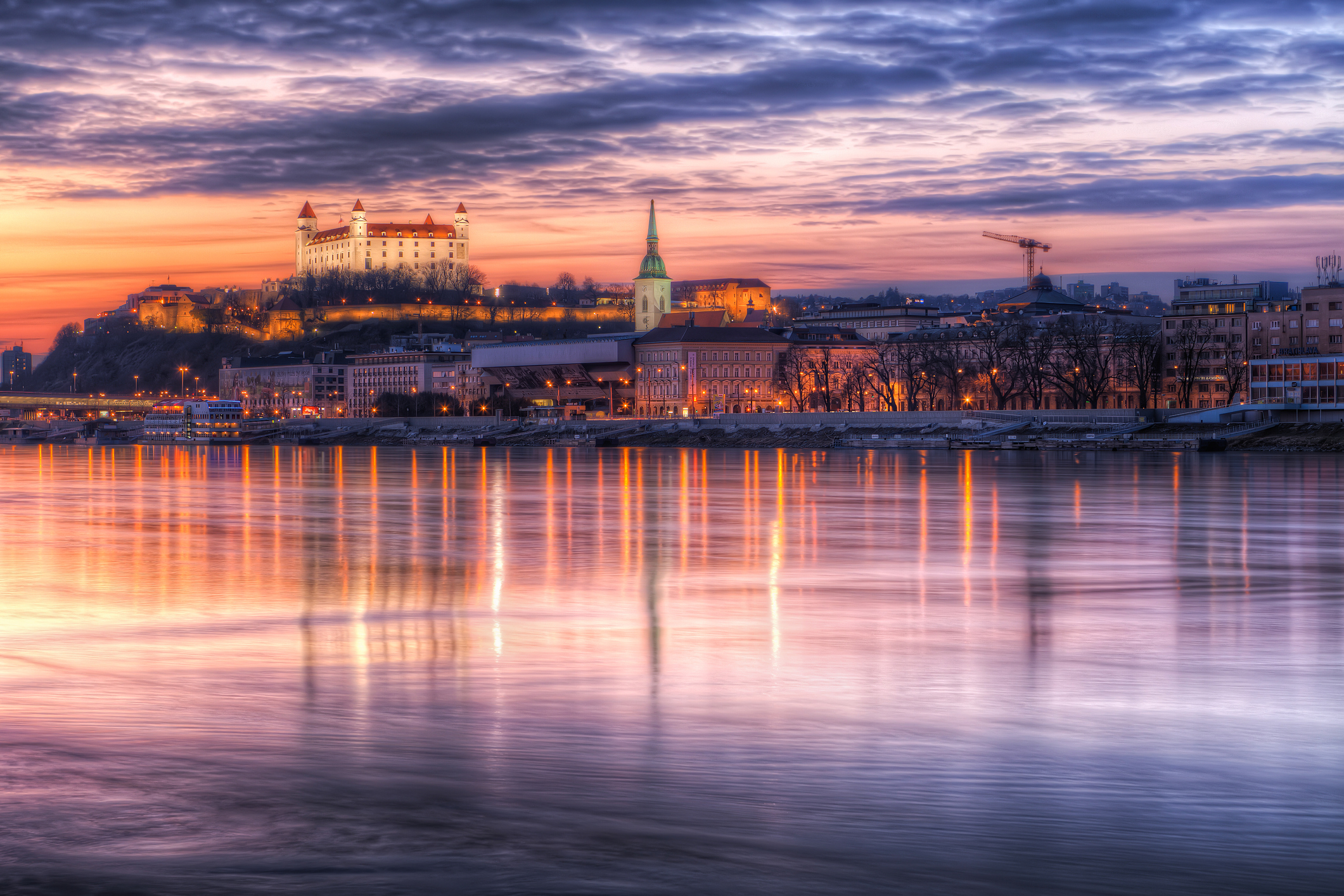 One of the smallest and cheapest capital cities in Europe, Bratislava, is full of charm with a gorgeous history and plenty of attractions. The breath-taking Danube River, classic old town and countryside famous for its wine means there is no shortage of things to do in Slovakia. As Bratislava has many free green spaces including woods, parks, gardens and lakes, you can always enjoy your time by going on a walk, cycling or taking in the nature.

There are numerous inexpensive or even free things to do here; the Slovak National History Museum and the Slovak Transportation Museum are two local museums that provide visitors a free tour on the first Sunday of every month. In the months of July and August, free movie showings are held at Kuchajda Lake in the nearby community of Nové Mesto. Alternatively, there are also free walking tours that offer historical insights into the city's Castle, Old Town and other landmarks. For an amazing (and free) bird's-eye view, you can climb the Soviet Monument, Slavín.


Food
In addition to having some of the coolest bars in Europe, Bratislava has restaurants to suit every budget, providing both traditional Slovak and international cuisine options. Our advice is to avoid the tourist traps and venture outside of the Old Town for more reasonably priced dining options. If you're searching for an authentic experience, stop by Soupa Bistro; popular with locals and well-priced - it's no surprise this was one of our favourite meals.


Daily Cost Estimates
When visiting Bratislava, you should plan to spend approximately €82- €97 euros per day. A lot of attractions here are incredibly cheap or free and you can buy 3 delicious hearty meals a day for around €33.

Cup of coffee - €1.59


Lounges
Bratislava M.R. Stefanik Lounges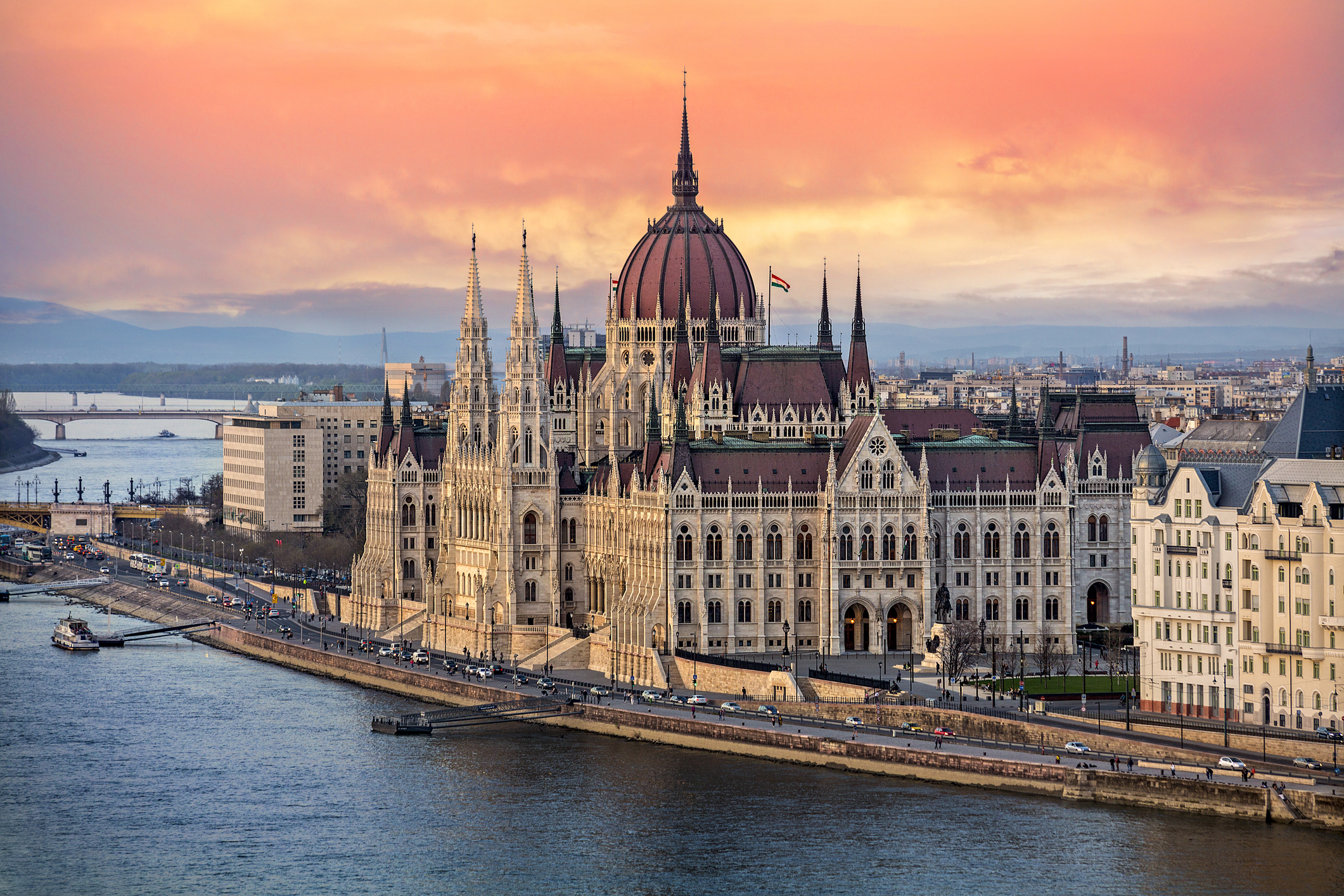 Not only is visiting Budapest in spring and autumn more affordable and less crowded, but it is the most beautiful time of year to visit. In the spring, the blossoms of the fruit trees give the city a vibrant hue, while in the autumn, the city turns a lovely shade of copper.

A lot of the attractions in Budapest are available for under €7, including a 1-hour river boat cruise, entry to St Stephen's Basilica or a ride on the Budapest Eye. Other activities or places we recommend visiting are the gardens around the Hungarian Parliament Building, watching the sunset at Heroes Square, seeing the panoramic views at Fisherman Bastion and taking in neo-Gothic architecture of the Great Market Hall.

A trip to Budapest would be incomplete without visiting one of the notorious thermal baths. You can enjoy free entry to the Lukacs Baths with a Budapest Card – this is a great card to purchase if you're looking to reduce holiday costs. The card includes luggage storage in the city centre, free travel on public transport, free entry to 19 museums as well as access to more than 30 other Budapest attractions and tours.


Food
The top 2 Hungarian dishes to try when visiting Budapest are undoubtedly Gulyás and Kürtőskalács. Gulyás is Hungary's national dish - a beef broth with plenty of seasonings. Kürtőskalács are Hungarian 'chimney' cakes, they are sweet crispy cone-shaped treats made from strips of sugary dough, caramelised and topped with cinnamon or ground walnuts. Both are a warming and affordable option when visiting in the colder months.


Daily Cost Estimates
The typical spending patterns of tourists in Budapest suggest your daily spend will be between €50- €75. Budapest is relatively moderately priced so this price range includes the majority of the main attractions (of course the baths), public transportation, perhaps a fancy meal out, and a little souvenir shopping.

Cup of coffee - €1.22


Lounge
Budapest Liszt Ferenc International Lounges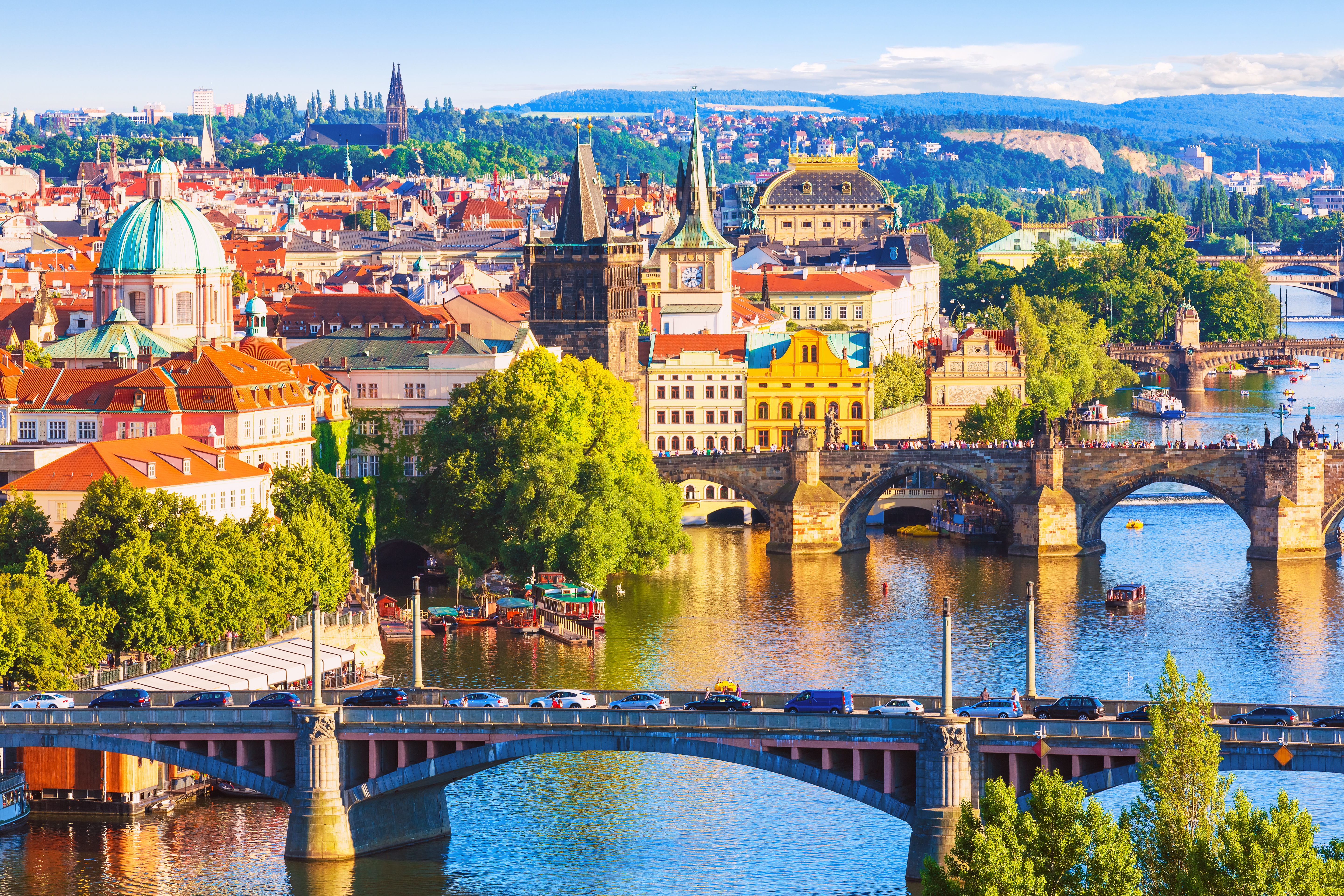 Set on the banks of the Vltava River in the South Bohemia region of the Czech Republic you'll find the picturesque town of Český Krumlov. There are numerous adventurous activities available, including rafting, hiking, and day excursions to Linz. Even a trip to the Český Krumlov Castle Complex can be adventurous due to the 2 wild bears that have taken residence in the castle moat, they clearly appreciated that this is a UNESCO World Heritage Site.

The town itself has loads to see, local stores, and excellent restaurants, as well as an outstanding atmosphere and hospitality. The baroque theatre, the decorated bell tower, and dining at a riverbank restaurant are some of our favourite things to do during a visit. Alternatively, you could also simply spend hours wandering around the narrow-cobbled streets, admiring the gentle sloping hills surrounding the town, the majestic 14th-century mediaeval castle, and the gorgeous gothic residences.


Food
Being one of the best value cities in Europe it's no surprise that you can get some seriously delicious cheap eats in Český Krumlov. If you get a chance, visit Pension Kristinka and try their garlic soup, they serve it in a hollowed-out loaf - it's both delicious and filling and costs under €2.50. Generally speaking, you can expect to go for a nice Czech lunch or dinner with gorgeous views and pay under €12.


Daily Cost Estimates
How much money are you going to need for your trip to Český Krumlov (Czechia)? You should plan to spend around €65- €80 per day on your trip; this includes accommodation, food, transport and entertainment costs.

Cup of coffee - €1.68


Lounges
Prague Vaclav Havel Lounges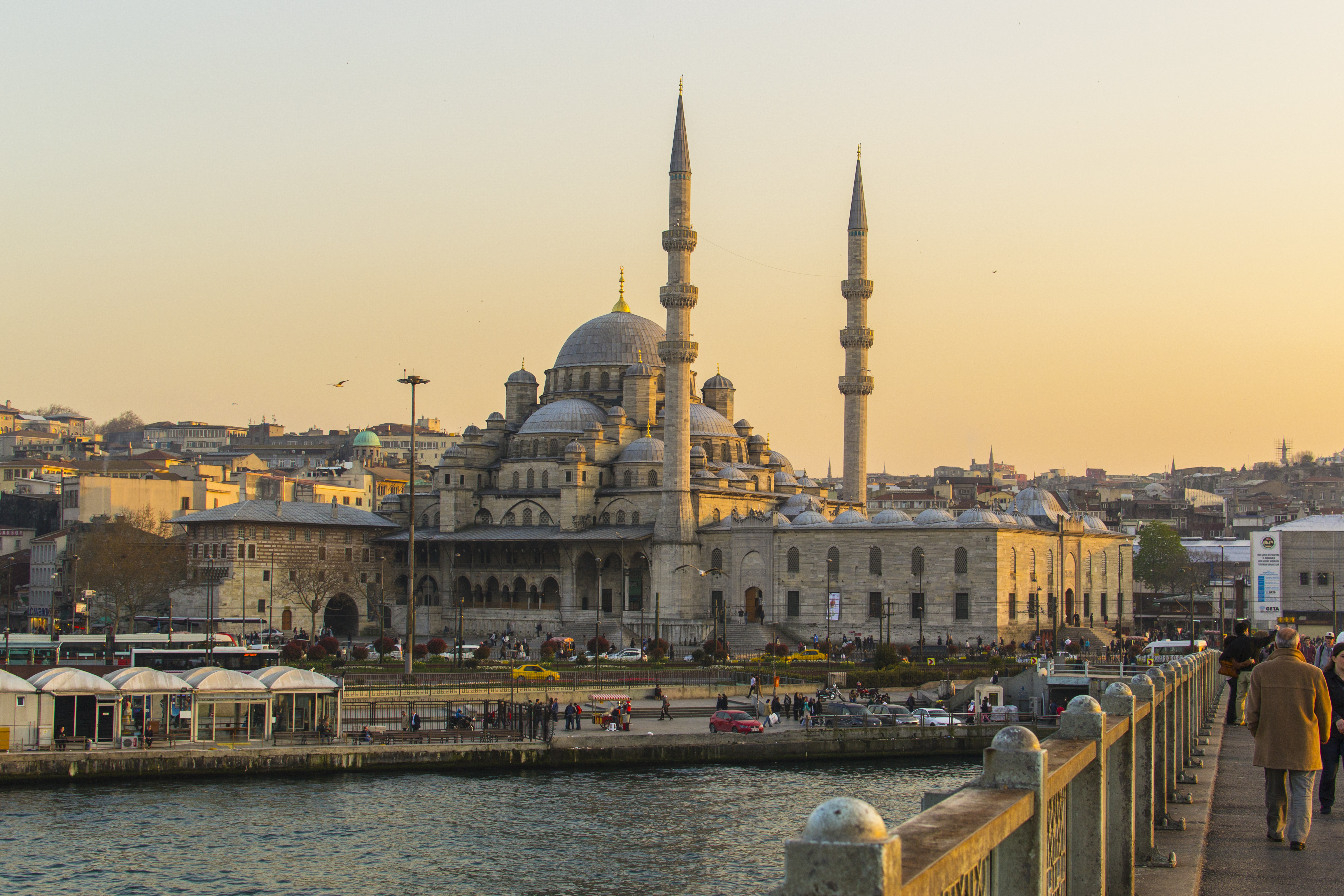 Istanbul sits on the border of Europe and Asia and is a vibrant metropolis that ranks among the best in the world. There are towering mosques to see, markets from the Ottoman era to wander through, and plenty of tucked away cafes, pubs, and restaurants to be discovered. You can make getting around on public transport even cheaper when you purchase an Istanbulkart, with this card you can save 50% and use the metros, buses, ferries and trams.

If you visit outside of the peak prayer times, you are welcome to visit the Mosques free of charge, similarly, there are certain times of the day when admission to several museums is free, so make sure to do your research. Alternatively, if you want to spend a day at the beach There are 85 accessible beaches or swimming areas in Istanbul, only a 30 or 40-minute metro ride from the city centre to choose from. Another thing to note is that due to the city's geographic location you have 3 choices of sea to swim in, the Black Sea in the north, the Sea of Marmara in the south, or the Bosphorus Strait – Istanbul is truly spoilt for choice.


Food
Istanbul is known for its mouth-watering street foods, some of our favourite dishes were the mackerel sandwiches found on the Galata Bridge or the freshly squeezed pomegranate juice from the fruit stalls. Search for Esnaf Lokantas, if you fancy a sit-down meal. This is a cosy restaurant with alternating menus catered to locals - eating here is less expensive and more authentic than at the tourist targeted restaurants on the main strips.


Daily Cost Estimates
Bringing as little as €70- €85 a day could cover you for a great trip to Istanbul. You could bring even less than this and still enjoy the city with its free tours or bring a little more and upgrade your accommodation choices. The street food here is incredible and can help you stick to your budget.

Cup of coffee - €1.35


Lounges
Istanbul Lounges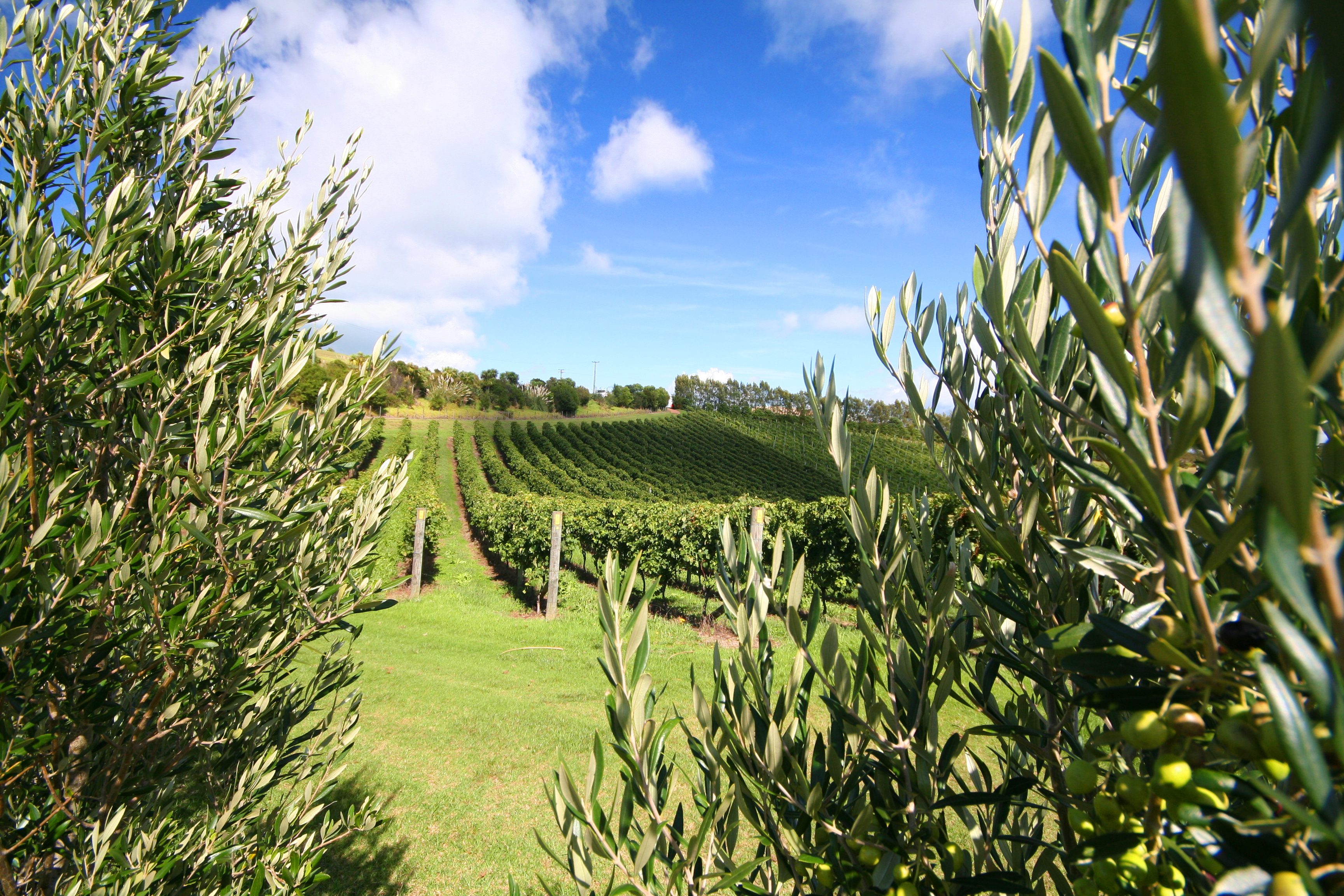 Although Nîmes is a city in Southern France, really, it's a small taste of Italy and you can see some of the best-preserved Roman architecture in the world here. Maison Carée and Les Arènes de Nîmes are possibly the most well-known and visiting these ancient amphitheatres and temples will take you back through history.

From Nîmes you can take the train to the wine heaven also known as Châteauneuf-du-Pape and go wine tasting in Les Caves Saint Charles for a small cost. This is a truly French experience and one that shouldn't be missed when visiting the region. Having said this, you don't need to spend a lot of money to acquire a sense of the city and its history, nor to savour the ambiance and the local delicacies. Jardin de la Fontaine is one of Nimes highlights, it boasts gorgeous grassy plains, blooming trees and French flora interwoven with 17th century sculptures.


Food
Les Halles, is a food market with seasonal and local produce. Regardless of the season, be sure to browse the aisles, indulge yourself at the cafés, and immerse yourself in real local life.


Daily Cost Estimates
The approximate daily cost for Nimes ranges from €115- €130. Whilst this is higher than other locations this is based on travellers who have done day trips to local vineyards or other slightly more expensive excursions, so this could be made even more budget friendly.

Cup of coffee - €2.02


Lounges
Marseille Lounges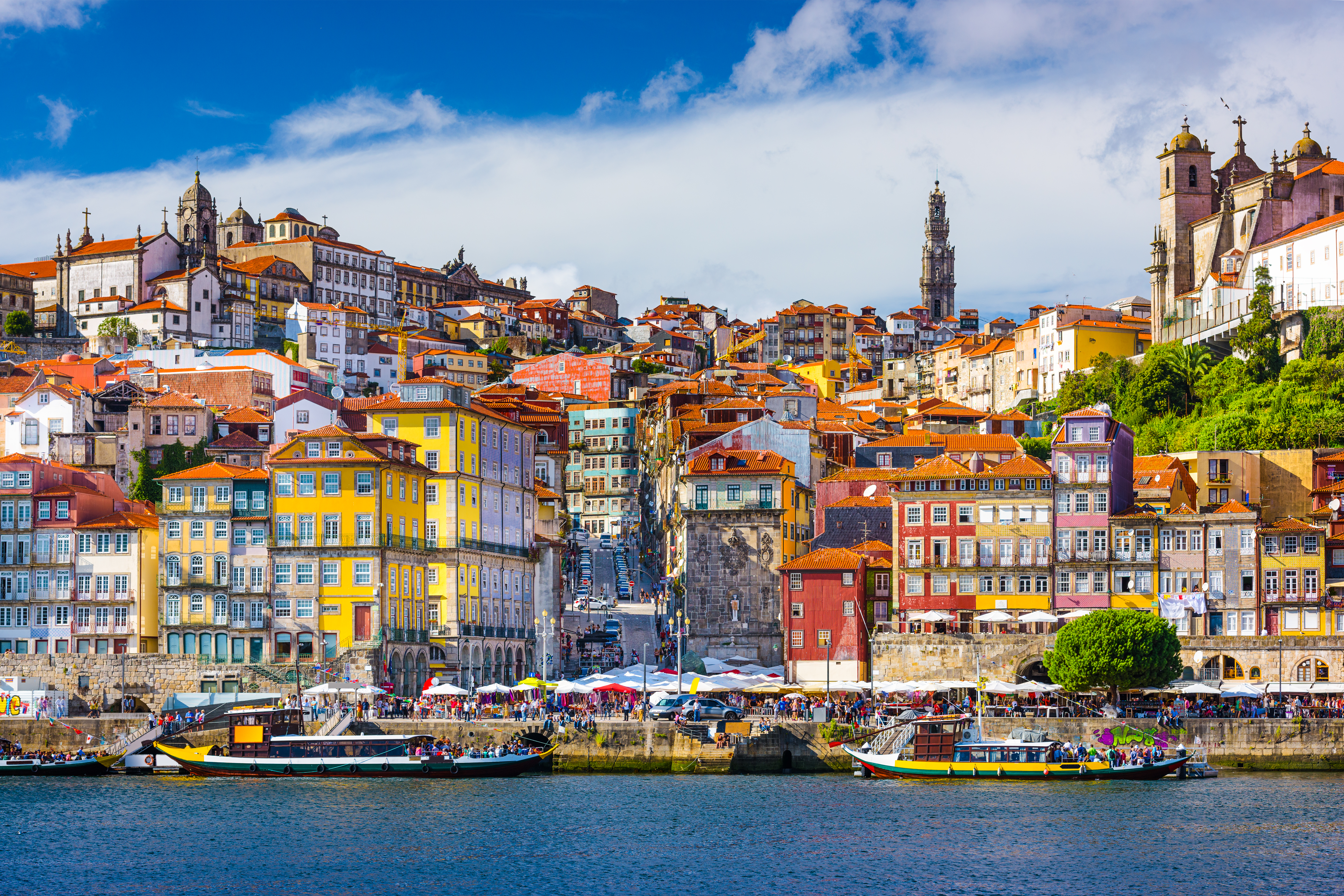 Northwest Portuguese coastal city of Porto is renowned for its impressive bridges and Port Wine production. The city is very walkable and there are so many affordable or free sites and viewpoints to explore. Some of our favourite activities are the Boat and Wine tasting tours from as little as €20, the views from Luis Bridge, the Gaia Cable car for €6 or an Aveiro day trip and gondola ride for €20.

When exploring, head to the Cais De Ribeira, here you can find artsy shops, cafes and more of the beautiful azulejos tiles that are scattered around the city. For something quirky and different head to the 'most beautiful bookshop in the world', Livraria Lello. This library has intricate carved wood and vibrant stained-glass windows. It opened in 1881 and houses some incredible first editions. Although there is an entrance fee of €5 it can be redeemed against any book purchase made.

Additionally, Porto has plenty of gorgeous beaches within the city boundaries - the sandy coastline stretches from the Douro River's mouth to Matosinhos in the North. Similarly to visiting the beaches, watching the sunset from the top of Jardim do Morro is free and an unforgettable way to spend the evening.


Food
Porto provides various cultural and culinary experiences that you won't find anywhere else. Compared to other European cities, food in Porto is very reasonably priced. Most restaurants offer a 'menu do dia' with local foods at a discounted price around lunchtime; these are fantastic set menus and we definitely recommend them.


Daily Cost Estimates
Porto has exceptional value for money, and you can enjoy a lovely day out visiting sights, tasting the local cuisine and grabbing a few drinks all for €50-65 a day. Activities and entertainment cost an average of €7, public transport is available from €2 and you can have a full day of delicious food for as little as €16.

Cup of coffee - €0.75


Lounges
Porto Francisco S.Carneiro International Lounges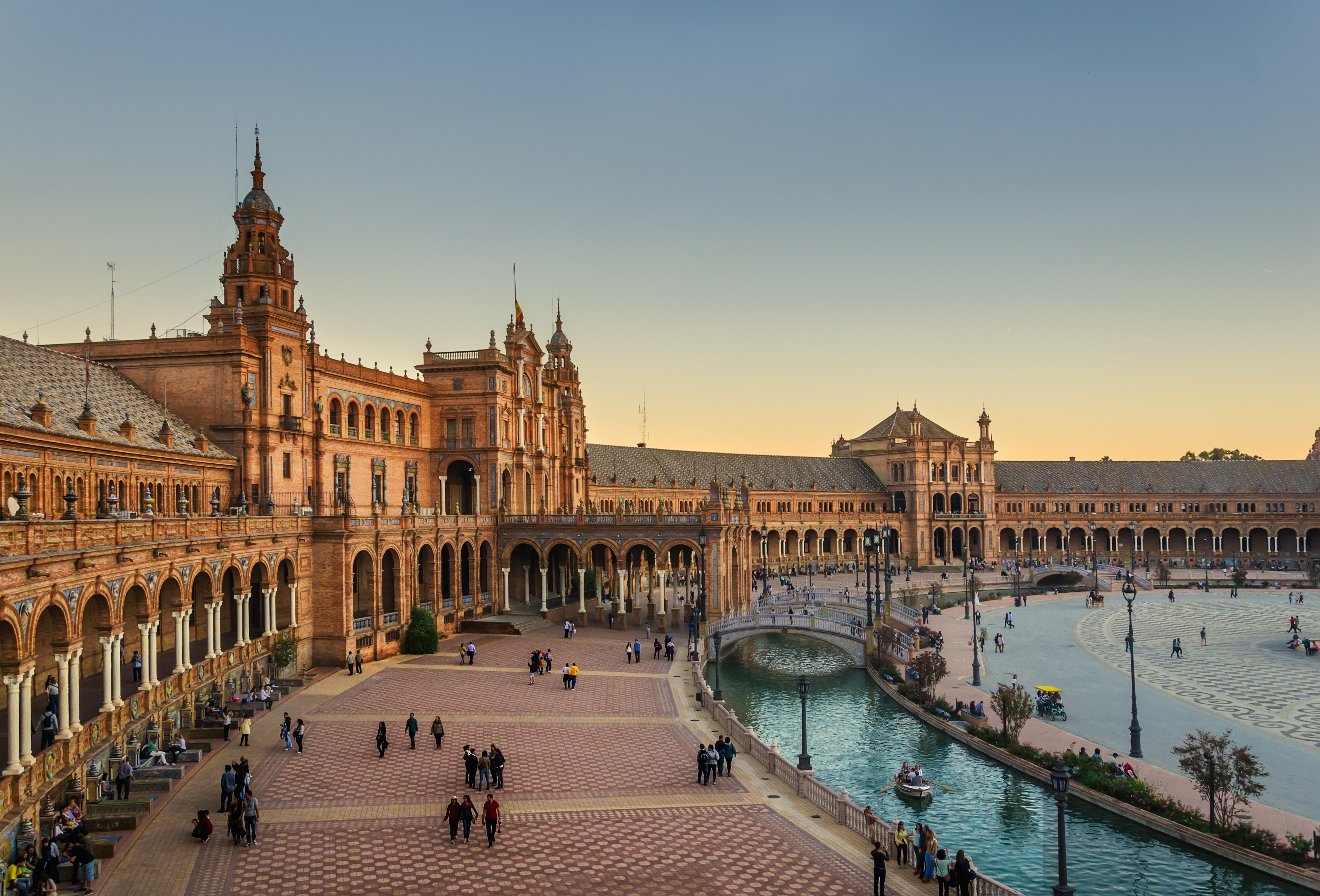 Seville is a colourful, sun-drenched city in the Southwest of Spain. The atmosphere here is magical, the parks are luscious, and they even have affordable five-star hotels in the city centre. In Seville you can experience the best the city has to offer whilst remaining on a budget. Save your money by visiting the monuments and sites of interest on Mondays, this is when many major museums and palaces offer discounted entry.

Do your research ahead of time to find out when monuments such as the Real Alcázar or the gorgeous Hospital de la Caridad are free to visit. The Alcazar is a beautiful palace, constructed in the 10th century, you can find orange trees, peacocks and fountains in the gardens. Alternatively, go to the Plaza D'Espana and take a €6 rowboat tour to admire the amazing building's intricate mosaics from the comfort of the water.

Head to the Setas de Sevilla for a panoramic city view under €10 and wander through the streets in La Carboneria for free flamenco street shows. To make the most of the city without the crowds visit outside of the peak seasons. Book between September to November or January to March when the city is less busy, but the weather is still warm.


Food
Generally, food and drinks tend to be pretty cheap in Spain but eating for as little as €1 is impressive. Visit the 100 Montaditos Restauarnt, named after the 100 types of little sandwiches all available for a euro between Wednesday and Sunday.


Daily Cost Estimates
For your holiday in Seville, you should budget approximately €80- €95 per day, which is the average daily price based on what other tourists paid. The average cost of meals for one day for previous tourists was €30, the average cost of local transportation was €14 and in Seville, a single person's hotel room costs on average, €45.

Cup of coffee - €1.11


Lounges
Sevilla International Lounges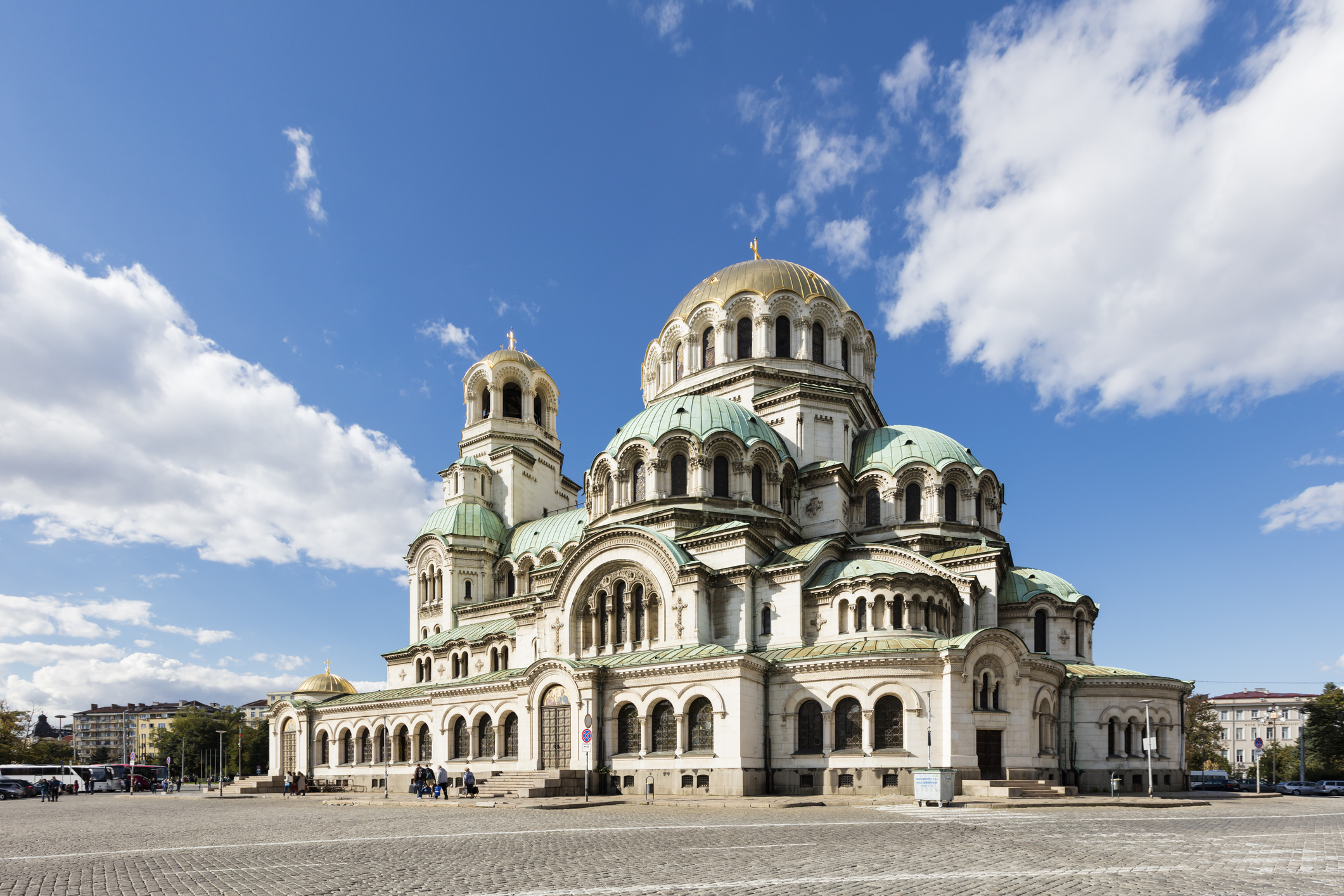 Sofia, in Bulgaria, is a truly underrated travel destination known for it's affordable food, welcoming locals and stunning views - in essence its every travellers dream budget destination. One of the first things you'll see is the striking Mount Vistosha, but there is so much more to discover than just the towns backdrop.

Being a town surrounded by natural beauty, of course you will want to explore this. Take a quick bus to the base of the mountain and hike up to the summit in just a few hours to see panoramic views of the city. Visit the natural hot springs at Thermae Kostenets', to experience their stunning, baths, a magical outdoor pool, and a tranquil indoor pool. It's one of the top wellness vacation activities in Sofia, and it's also well priced with entry for under €7. Equally you can visit some of the old taverns or take one of the free walking tours to experience some of the rich historic culture Sofia is known for; our favourite museums to visit are the Museum of illusions, National Art Gallery, the Earth and man national museum and National Museum of anthropology.


Food
If you're a food enthusiast, the food tours are some of the best things to do in Sofia because they allow you to try a range of local cuisine. Try some organic wine and savour the many flavours of renowned Balkan yoghurt. A must try Bulgarian dish is the delectable sarmi, consisting of soft rice and tender cabbage leaves with or without ground meat, this is one of the most popular dishes in Sofia.


Daily Cost Estimates
Bulgaria is one of the most affordable destinations to visit. When visiting Sofia you can expect to pay between €45-60 a day. You'll find accommodation for as little as €12 per night, a main course at a mid-range restaurant should typically cost no more than €5–10 and in Sofia and using the bus, metro, or vast tram system to get around is very easy and incredibly cheap; a single-journey metro ticket costing only around €0.80.

Cup of coffee - €1.11


Lounges
Sofia Lounges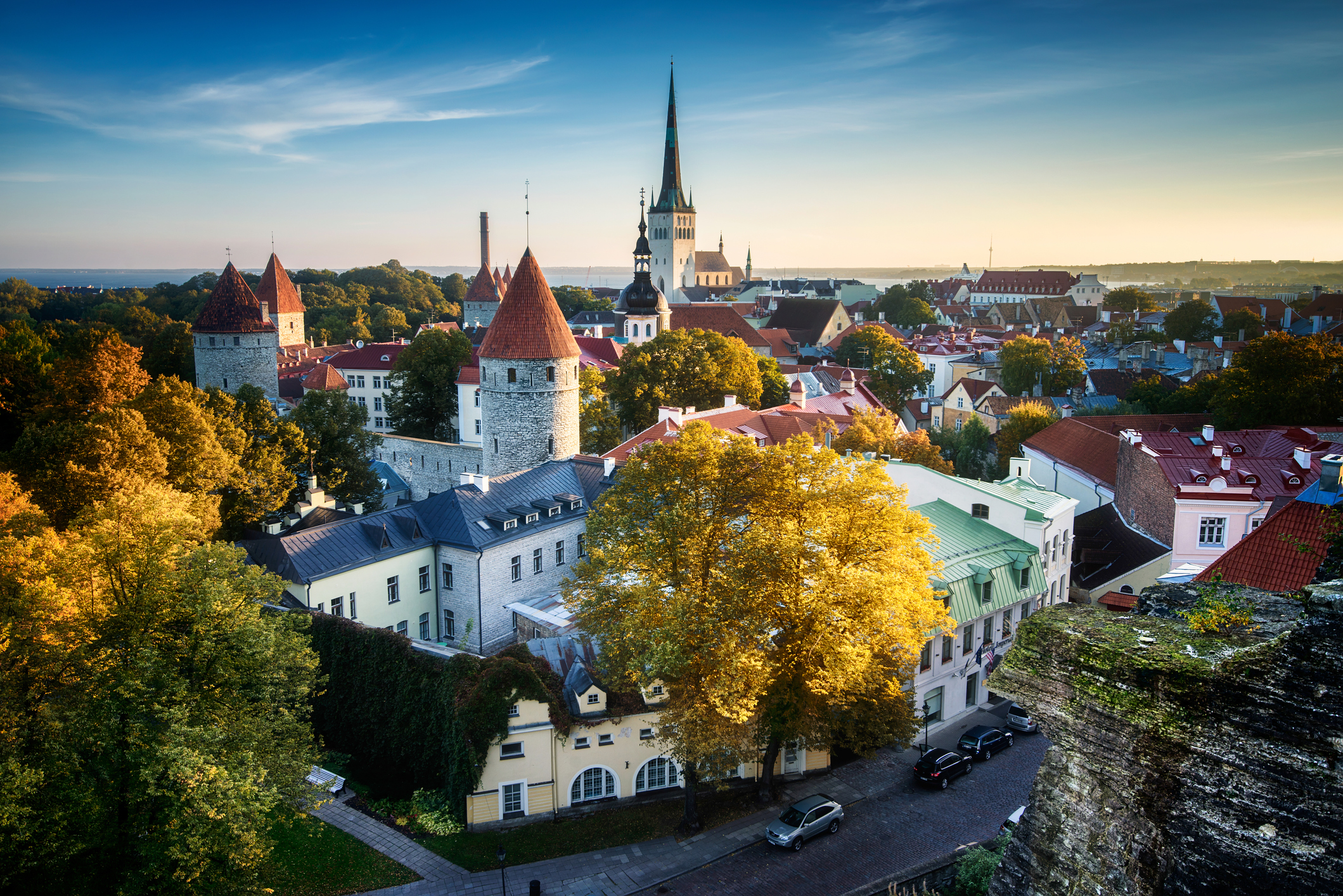 Tallinn is a fascinating city with many historic sites; it's also where most of the top restaurants in the nation are located, and it's a terrific spot to go shopping and relax. Many of the attractions in Tallinn are free and there is no need for public transportation as Tallin is very walkable. Despite being a small city, Tallinn is jam-packed with historical landmarks, restaurants, and scenic lookout points over the fairy-tale metropolis.

We recommend visiting Tallinn in winter, it's a snowy wonderland that's just waiting to be explored. In comparison to other Baltic countries, Estonia is a lot more affordable and provides equally stunning, if not, more gorgeous views. Visiting Tallinn is a must!


Food
Tallinn is well known for its dining scene. The restaurants take pride in their seasonal and fresh ingredients, elegant interior design and fabulous locations. Whether you're looking for a quick snack, a 5 course meal or don't feel like spending more than €10 on a dinner, Tallinn has you covered.

Without a doubt, Kolmas Draakon is the least expensive restaurant in Tallinn. Located in Town Hall Square the medieval themed restaurants most expensive dish will set you back only €5.


Daily Cost Estimates
Travellers should plan to spend between €70- €85 a day in Tallinn. On average, previous mid-budget visitors have spent €23 on food, €8 on public transport and €40 for accommodation. This cost also includes activities in Tallinn, which are generally charged at €4.50 - activities involve day trips, other forms of sightseeing, admission fees to museums and other tourist attractions.

Cup of coffee - €2.20


Lounges
Tallinn Lennart Meri Lounges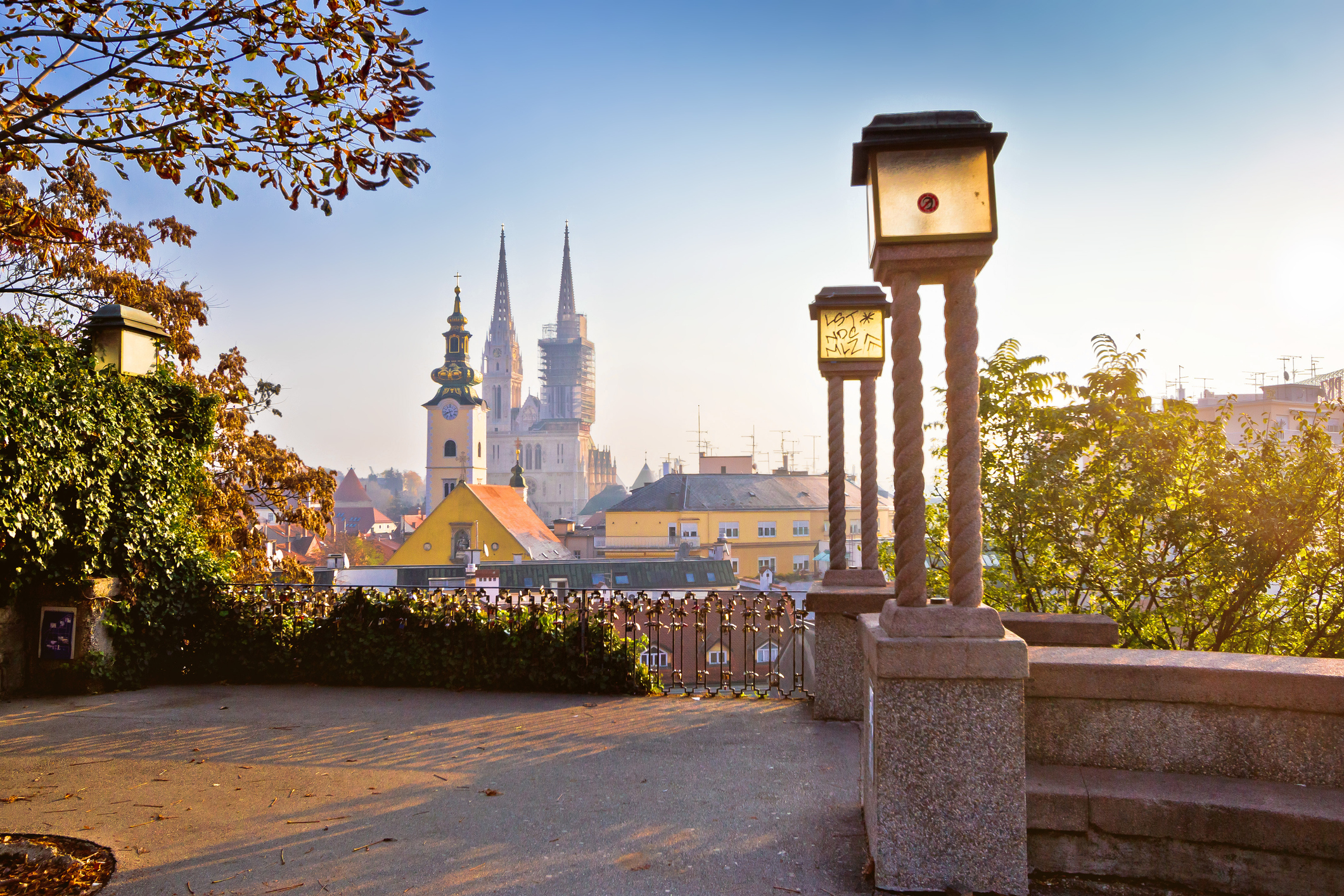 Despite being Croatia's capital city and cultural hub, visiting Zagreb can be affordable. You'll find many elaborate churches, castles, museums, and traditional stores in the historic city centre, meaning you can spend hours walking around and exploring for free. While strolling the bustling city streets, be sure to take in the medieval architecture and swing by some of the most jaw dropping buildings, the Cathedral of Zagreb or the National Theatre.

As Zagreb is a university town there is a lively atmosphere and many events to attend all year long. The cheap network of public transport means visiting all the most vibrant places is easy. Be sure to leave time to head to the Lotrščak Tower at midday to see the daily cannon shots and visit the St Marks Church to see the beautiful tiles.


Food
Food in Zagreb is fairly inexpensive. There are plenty of affordable eateries, and it is not nearly as pricey as Croatia's coastal locations. Be sure to visit Dolac Markets for a local culinary experience, Tkalciceva Street for delicious cafes and Strossmayer Promenade for delicatessens and artsy food stalls.


Daily Cost Estimates
The anticipated daily cost for food, transportation, admission to attractions, and lodging is €50- €65. In Zagreb, hotel rates are roughly 0.63 times less expensive than they are in the United States and you can enjoy an authentic dining experience for as little as €6

Cup of coffee - €1.11


Lounges
Zagreb Franjo Tudman Lounges
* Prices were correct at the time of writing (08/02/2023).