Priority Pass and Collinson Travel Testing have partnered to offer Priority Pass Members 20% off all tests in the UK. Use the code PRIORITY20 when you checkout to save.

'Try to focus on breathing through your mouth, it'll only be a couple of seconds', the masked testing officer says through my car window. I'm about to get my first PCR test which is a requirement for my travel a couple of days later.

Throat. Nostril. Other nostril. Done. Total time: 15 seconds.
I'd just had my first COVID test at Collinson's O2 drive through testing site.

Earlier in the week I had visited Collinson's website and created an account, put in all my details, and my final destination. I'd booked a time slot at one of the ten locations in London, and got my confirmation email. (Collinson have 15 locations in the United Kingdom, as well as locations in Asia and North America)

On the day of my test, I popped in the details for the O2 into my GPS and weaved my way through London's unusually light rush hour traffic. Once I arrived, I lined up for the drive thru testing booths, showed the staff my ID and booking form on my phone and then it was testing time. Less than 12 hours later I had an email in my inbox telling me to log into my online account to see my results. It was negative and I was cleared to get on the plane.

It wasn't to be my last PCR test, I had 3 more while in isolation at my destination. The testing officer's words of advice served me well, focusing on breathing through your mouth really does make the tests more comfortable.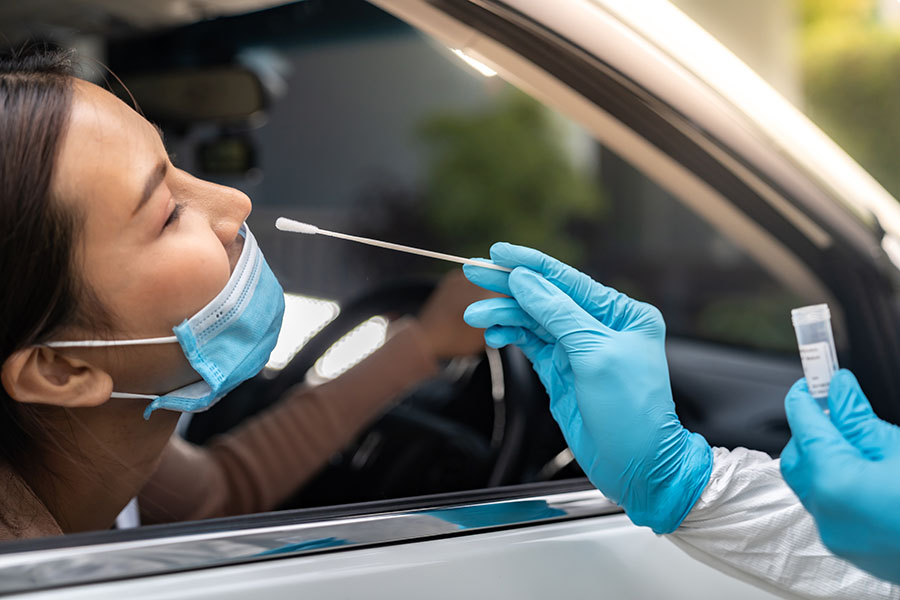 Before I was able to return to the UK, I needed to book a PCR test to be able to board the plane. I managed to book one at a local medical clinic and had to pop back the following day to pick up a paper version of my negative result. I also had to book in my Day 2 and Day 8 arrivals testing package, and I also chose to shorten my at home isolation time, by booking a Day 5 Test to Release package too. I was able to log back into my Collinson Testing online account and book these with only a few clicks and details.

The rules at the time around the first test on arrival into the UK meant that it must be completed before the end of Day 2, which in turn allows for the test to be done at the airport shortly after clearing customs. So, after I shown my passport, passenger locator forms and COVID testing booking confirmations, I picked up my bags and headed down to level 0 in Heathrow's terminal to the Collinson testing facility.

The process was pretty familiar apart from being on foot this time rather than in a car. The Collinson testing staff checked my booking confirmation, then I was directed to one of the testing officers who did my test.

Throat. Nostril. Other Nostril. Done. 15 seconds again.
I headed home to isolate until my Day 5 test.

You're only allowed to leave isolation for a very strict few reasons, and getting a Test to Release performed is one of the exceptions to being required to stay at home. This test was booked into the facility at London City Airport, as Collinson allow you to book your tests at any one of their UK sites. The process was the same as my other tests, showing my booking confirmation to testing staff and then being directed to a testing officer. The Day 5 test is slightly different to the other tests I had previously. The Test to Release required a LAMP Test, which meant only one nostril to be swabbed.

One Nostril. Done. 5 Seconds.
Back home to wait my result, and hopeful freedom to be able to leave the confines of my home.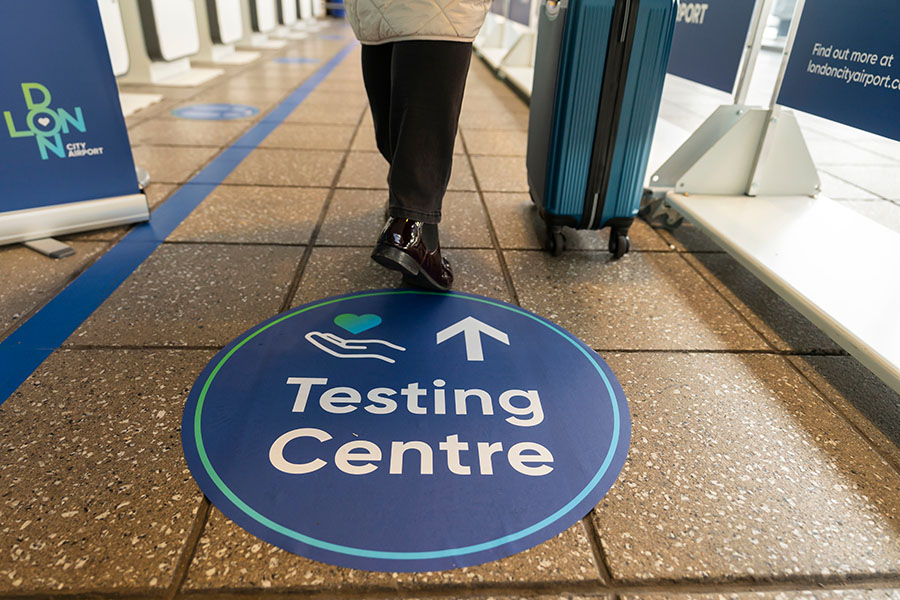 Later that same day I received another email from Collinson letting me know my test result was available, and I logged it to retrieve it, which thankfully was also negative.

When I returned to the London City Airport facility a few days later for my final PCR test on the schedule, my Day 8 test, I felt like a seasoned PCR testing pro.

Throat. Nostril. Nostril.

One email and a negative result later, my COVID tests for travel was complete for this journey.

The above account and information is correct as of 1 June 2021. For updated testing requirements for travel to the United Kingdom, see government advice here.