Welcome to Priority Pass. As a Priority Pass Member you are now entitled to the following benefits via both our website and app:
Access the Digital Membership Card – providing digital access to all of our 1,400+ lounges
Review and update your personal details online
View your personal lounge visit history
Rate the airport lounges and experiences that you have visited
Provide you up to date information on new lounges joining the programme
To make the most of these features, you will first need to activate your account at prioritypass.com using the simple step by step process below:
STEP 1: ACTIVATE YOUR ACCOUNT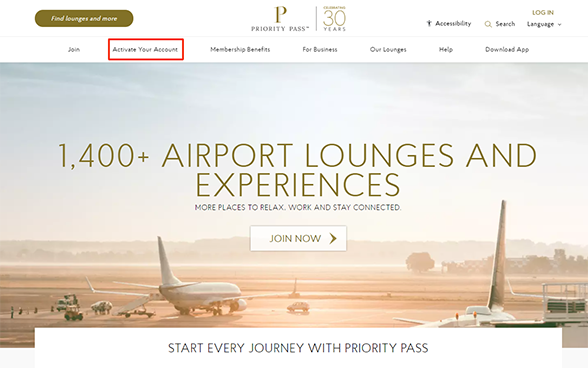 Go to prioritypass.com and click Activate Your Account in the menu bar.
STEP 2: ENTER MEMBERSHIP NUMBER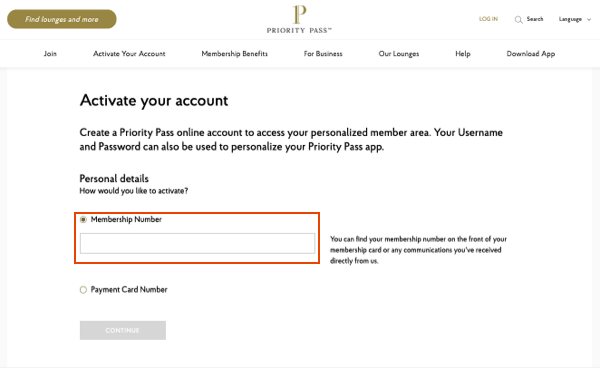 You will be taken to the account Activate Your Account page and be asked to enter your membership number.

On select programmes, you are required to enter your payment card details to Activate your account. Contact your card issuer for more information.
STEP 3: ENTER VALIDATION CODE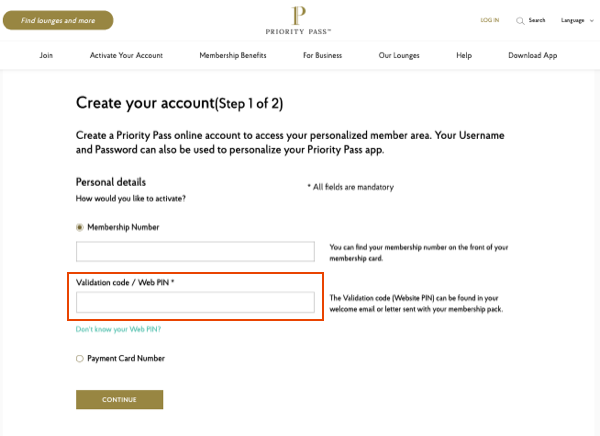 Enter your personal Validation Code / Web PIN and select Continue.
STEP 4: CREATE ACCOUNT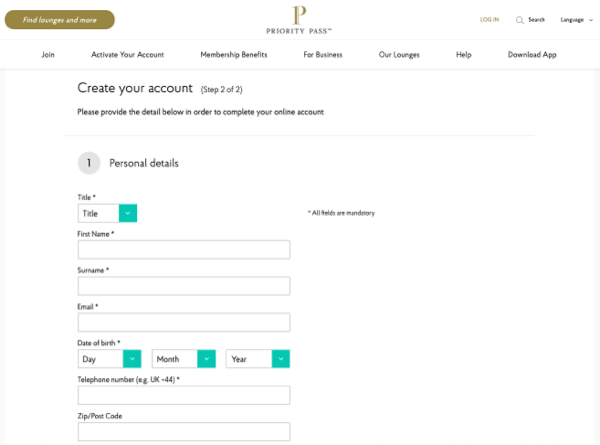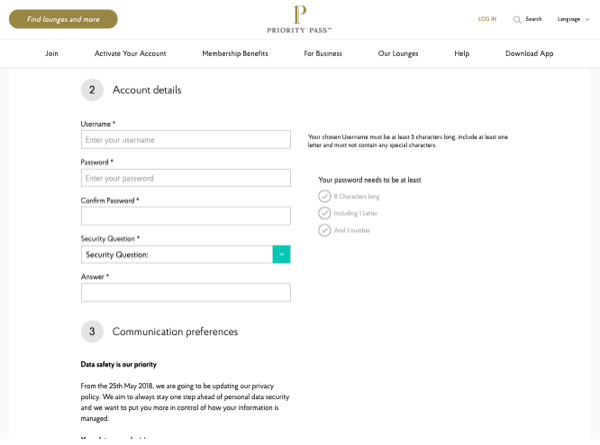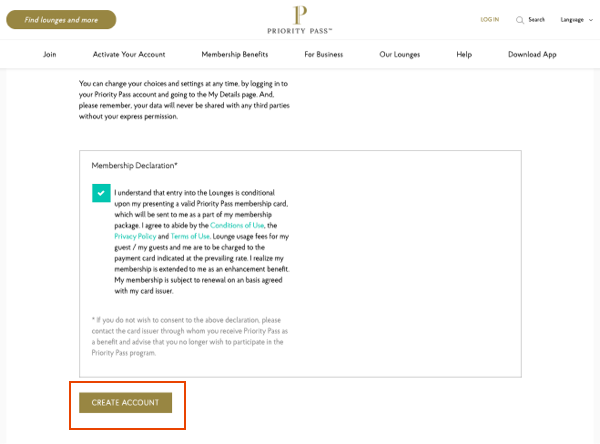 You will then be asked to create a Username and a Password, which must be a minimum of 8 alphanumeric characters. If the chosen Username is already in use you will be asked to provide an alternative.
Please choose a security question from the drop down list and provide the answer in the cell below.
Enter your email address.
You can also read how we manage your data and how you can update your communication preferences.
Finally, Read and accept the Membership Declaration.
When all fields have been completed select Create Account. The account creation is now complete and you will be able to access your personal online account.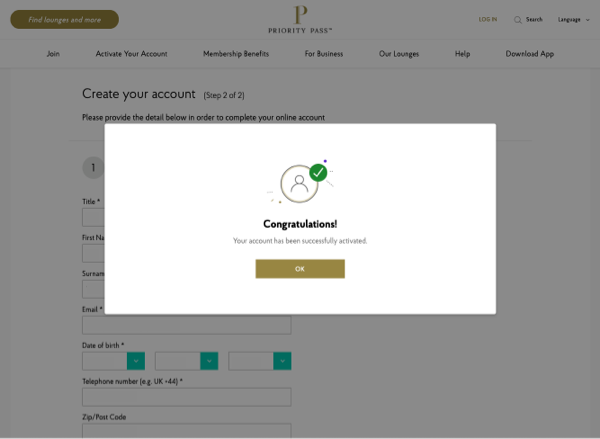 STEP 5: ONLINE ACCOUNT CREATED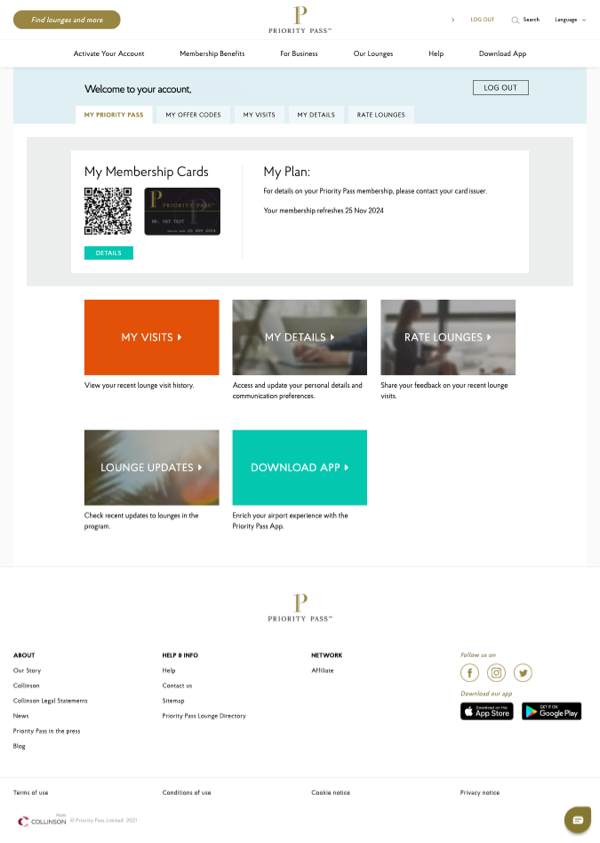 The account activation is now complete and you will be able to log in to your personal account and access the additional benefits now available, including the Digital Membership Card.
You can complete this at prioritypass.com or on the Priority Pass app. Once you have created your Username and Password, you can use these details to log in to both the app and at prioritypass.com.