Finding a flight that is within your budget can be a challenge, but thankfully, technology has made this process easier than ever before. Gone are the days of scouring travel agencies and endlessly searching the internet for the best deals. Now, with just a few clicks on your phone, you can find the cheapest flights and book your next adventure hassle-free.

It's simple to get lost in the sea of accessible mobile apps. Finding the most trustworthy travel resource with correct price and no additional costs might be challenging because there are so many apps that claim to save you time and money. We have compiled a list of the top eight apps that we recommend for booking flights and finding the best deals and to help streamline and organise your next travel.

When booking travel, the best way to save money is to be flexible with your dates or to be flexible with your destination. One of our favourite platforms to use is google flights, and whilst they don't have an actual mobile app, they are definitely worth the mention. Read our blog here for tips and tricks to getting the most out of google flights.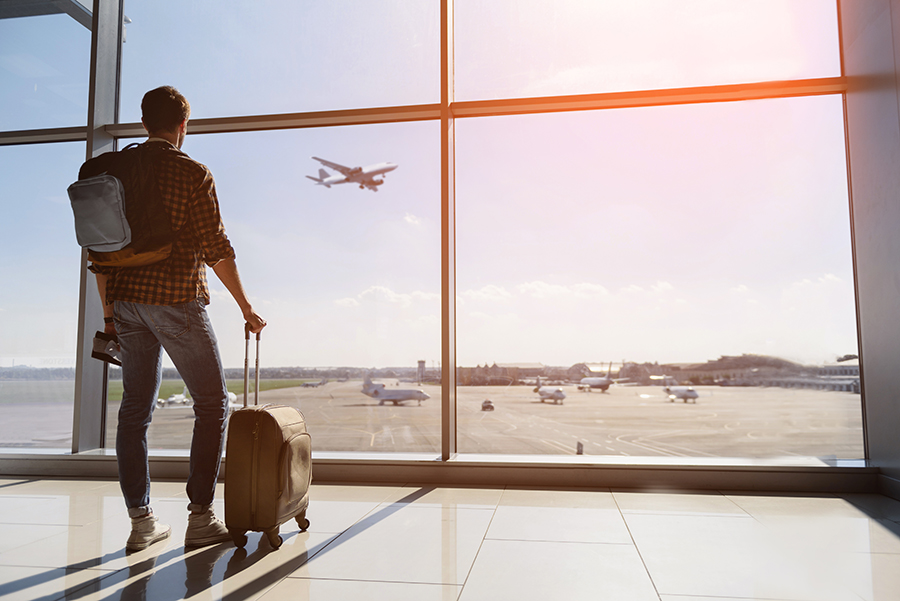 This app is the ultimate go-to for travellers. With its simple and user-friendly interface, you can search and compare prices across hundreds of airlines to find the cheapest flight possible. The app provides price alerts, which notifies users when prices change, and they can get the best deals on flights, and you can even set alerts for when prices drop and easily book your flights without ever leaving the app.

To download the Skyscanner app, head to Google Play or Apple App Store.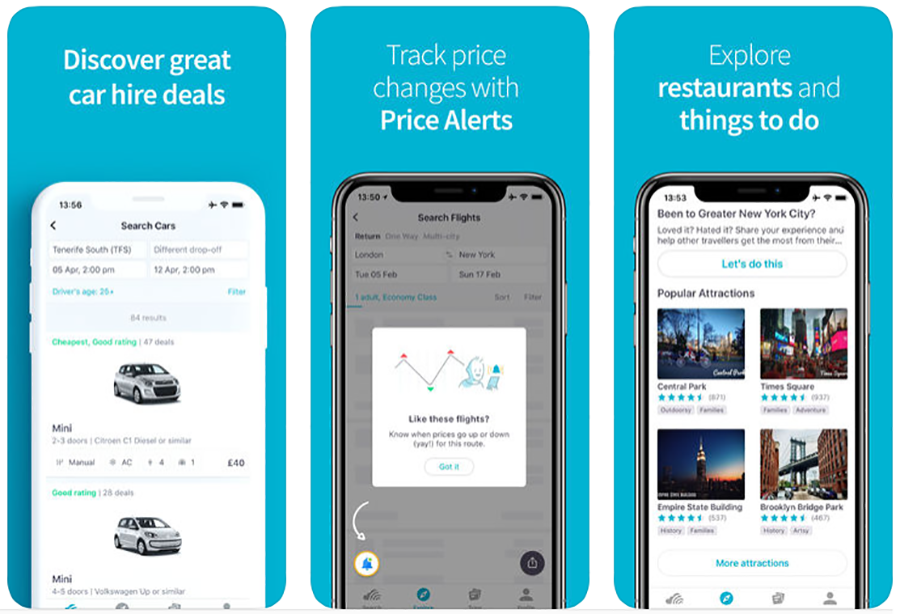 Known for its reliable results, Kayak scours the internet to bring you the most up-to-date prices from hundreds of airlines, including low-cost carriers. The app has features that include flight tracking and alerts for price drops and changes, in addition to real-time updates on flight status, gate changes, and other information.

Kayaks "Explore" feature is our favourite for those who have flexibility with their travel dates and are looking for the best deals. In addition to flights Kayak also searches various travel sites to offer users the best deals on hotels, and rental cars too. Finally, you can also sign up for Kayak's email list to receive their Private Deals, which can save you up to 35%.

To download the Kayak app, head to Google Play or Apple App Store.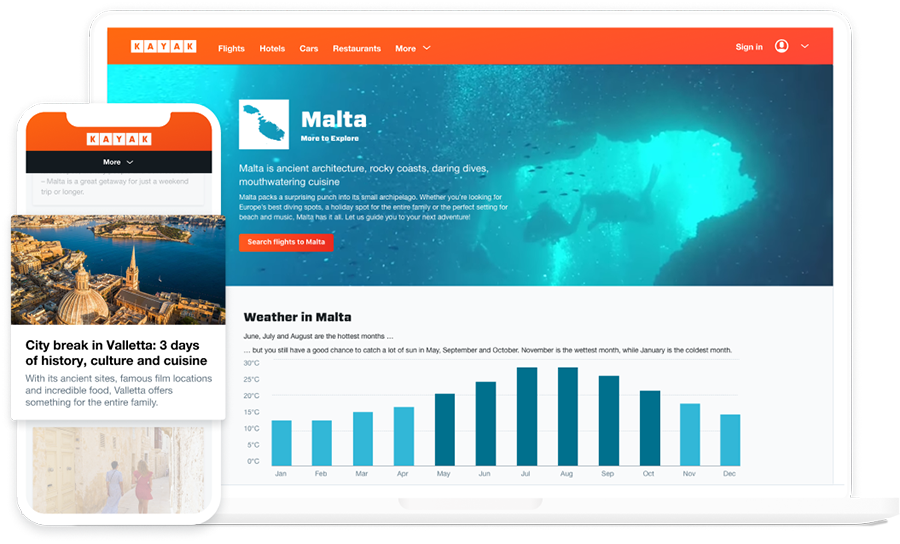 Kiwi.com is an excellent app that scans multiple platforms to find the best deals. Their "Nomad" feature, allows you to set multiple destinations, so you can see the cheapest flights available between all your stops. It is a significant time saver with clever features that truly benefit the traveller instead than the airline as well as giving you inspiration for destinations you might not have considered.

To download the Kiwi.com app, head to Google Play or Apple App Store.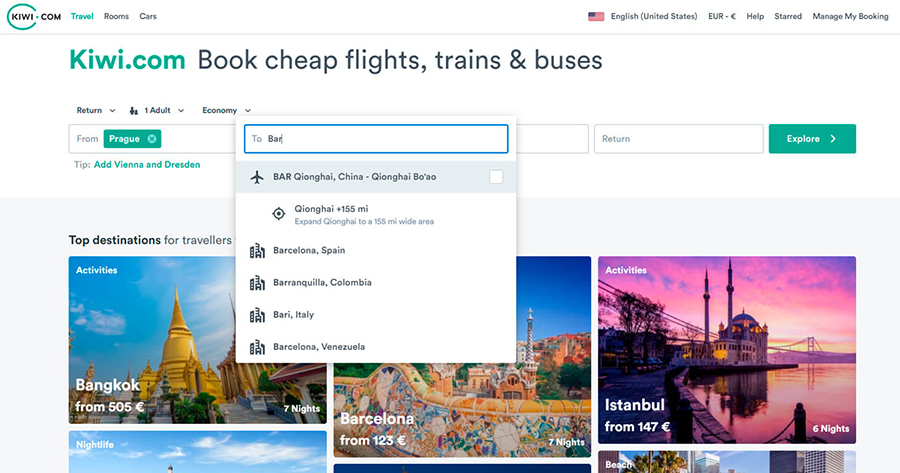 This app is quickly becoming one of the most popular travel apps, providing excellent search functionality and making it easy to find the best flights and deals, whilst also comparing prices for flights and hotels simultaneously. You can also filter results based on airline preference, time of departure, and number of stops. Not only is the eSky app simple and straightforward to use, but they also offer editorial content that covers useful tips for packing and organizing travel arrangements.

To download the eSky app, head to Google Play or Apple App Store.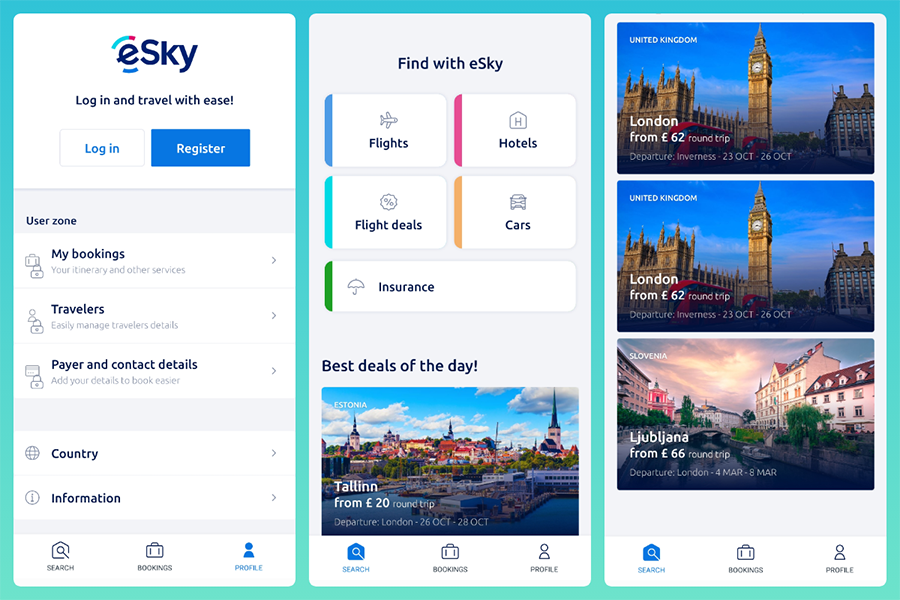 Although mainly known for hotels, Booking.com also offers flights with great deals, so you can easily plan and book all your travel in one place. It also has a price match guarantee, which means you can feel confident that you are getting the best deal. Their robust filtering options are also worth a mention as using these correctly can help you find the best travel deals for flights, hotels, car rentals, and other vacation essentials to suit your needs.

To download the Booking.com app, head to Google Play or Apple App Store.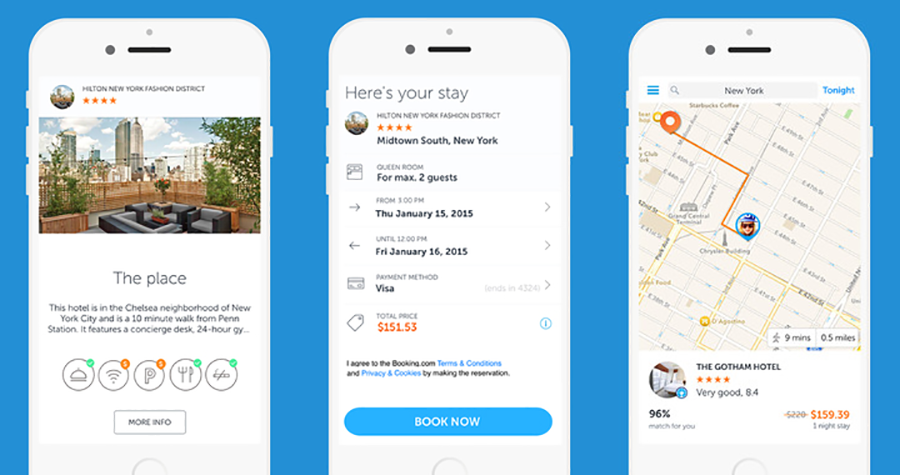 You might be surprised to learn that Hopper is the most used travel app in North America. If you're looking to save some cash, Hopper is your app, many of the deals they find can save you up to 40% off. Hopper has some unique features that set it apart from the others on this list. This app analyses airfares for billions of flights using AI and historical flight data to predicts when prices will be at their lowest to give you the best price indicators. We recommend turning on their notifications to be alerted when the best deal becomes available. One commendable thing they do, that is worth noting, is their Hopper Trees Campaign. Hopper will plant two trees for free, for every booking you make, in order to lessen the carbon footprint of your journey and as part of their carbon offset program.

To download the Hopper app, head to Google Play or Apple App Store.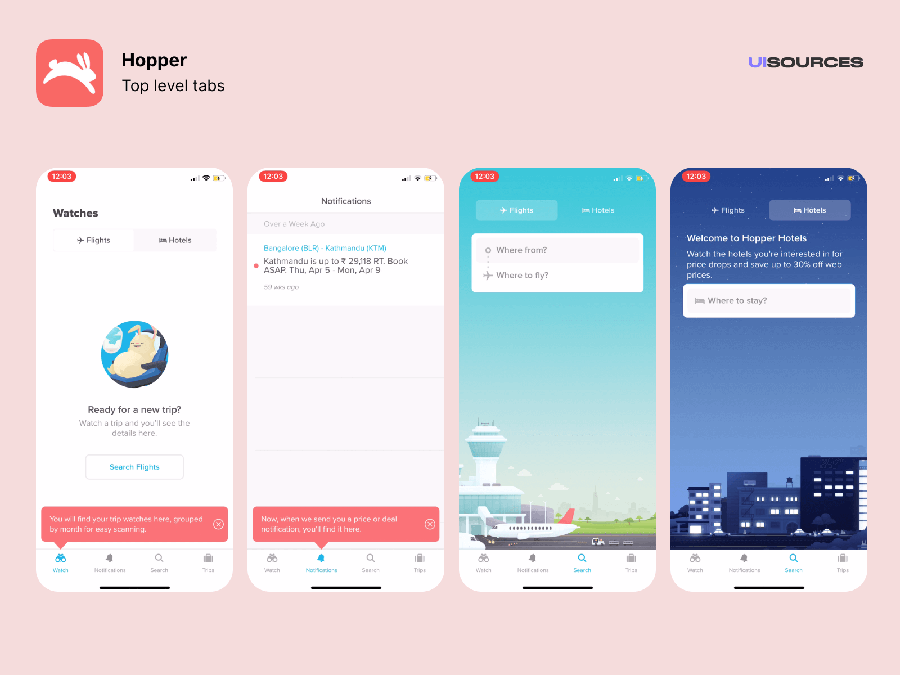 This app is best known for its "hidden city ticketing" flights. Hidden city ticketing is when travellers book a flight with an arrival in one city and then disembark in a connecting city that they want to visit, making your lay over your final destination. It is not for everyone, as airlines have started cracking down on this loophole, but if it works, you could save big by optimising from Skiplaggeds alternative flight routes.

To download the Skiplagged app, head to Google Play or Apple App Store.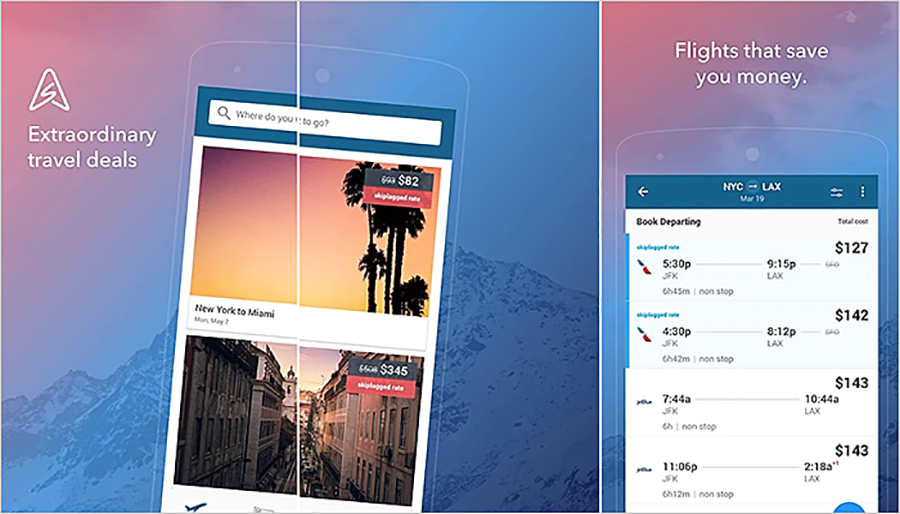 WayAway is the app for spontaneous travellers who are always searching for the next adventure. It can help you score the best deals and provide users with a travel wish list to track dream destinations. With its "I'm feeling lucky" feature, you can get cheap, last-minute deals to a destination that you may have never considered before, broadening your travel horizons. WayAway also provides a subscription package called Plus. You can get cashback on travel-related expenses including hotel, tours, and flights when you have a WayAway Plus subscription.

To download the WayAway app, head to Google Play or Apple App Store.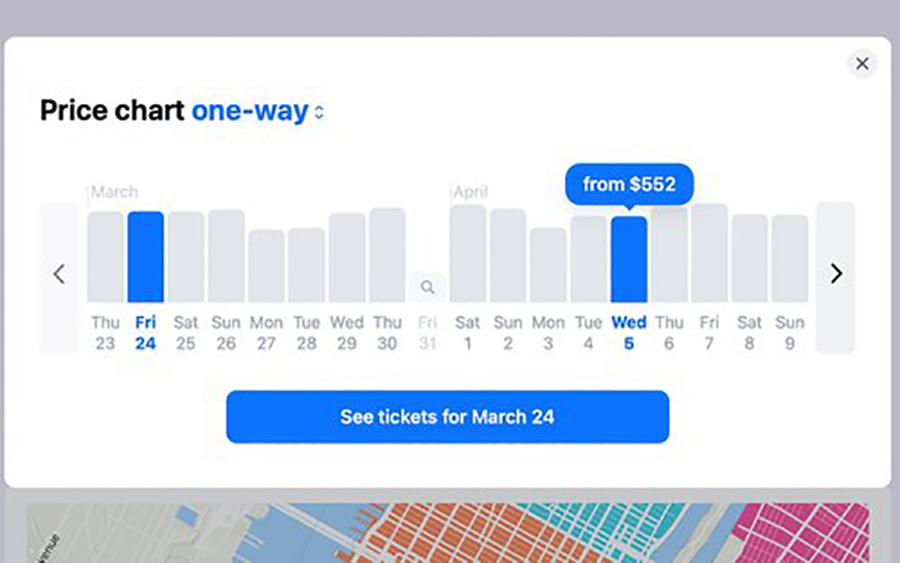 With these eight apps, your next adventure is only a few clicks away. Use these top apps to quickly and efficiently compare prices, track flight costs, and find deals to help make your dream destinations more affordable. Don't let a budget stop you from exploring the world; simply use these apps and get the best deals possible. Happy travels!