With an annual handling capacity of over 65 million passengers, Singapore Changi Airport is undoubtedly one of the world's busiest airports. Despite this fact, the airport was able to scoop the World's Best Airport award by travellers at the 2015 Skytrax World Airport Award, for the third year running. Given that one of the biggest traveller annoyances at the airport is the crowds of people, how was Singapore Changhi Airport able to win this award?
Free Singapore Tour for transit passengers
If you're a transit passenger, your airport layover doesn't have to be spent in the busy airport terminals with thousands of fellow travellers. If you have more than five hours to spare until your connecting flight, you could join one of the free 2.5 hours guided tours, getting an excellent introduction into Singapore and enjoying the vibrant colours of multiculturalism the sunny island is so famous for.
Shop till you drop
If you have a moderate airport layover, or just don't fancy leaving the airport to go on a free tour, there are other great airport facilities at Singapore Changi for you to enjoy. One of the best pastimes is Duty Free shopping while waiting for your flight. You get to enjoy prices cheaper than anywhere else in town at a wide range of Duty Free stores; favourites include Cosmetics & Perfumes by Shilla, Liquor & Tobacco by DFS and Electronics & Computers by Sprint-Cass.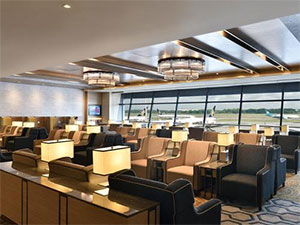 Relax and unwind at Singapore Airport Lounges
Singapore's Changi boasts a selection of luxurious airport lounges at each terminal. These airport lounges are the perfect way to escape the crowds and relax and unwind before a flight. A few of these lounges include bedroom and shower facilities which are particularly desirable to those passengers coming from a long-haul or ultra long-haul flight and in need of a rest or freshen up. The internet and Wi-Fi facilities available throughout the airport lounges also allow busy business travelers to remain productive and make the most of their time before their flights. Most leisure travelers like to stay connected, whether it is by updating their social media pages, snapchatting their whole journey, or watching a movie, whatever your internet need an airport lounge will afford you the space to do this.
Non-Stop Digital action
The multi-media entertainment in Terminal 2 and 3's transit areas will make your airport layover whizz past. Travellers can watch the latest blockbusters in the Movie Theatres, listen to the latest music and play interactive games on the entertainment decks. As if that wasn't enough, travellers can also tickle their taste buds by indulging in a range of authentic Hong Kong style desserts.
Join the Social Tree
The Social Tree at Singapore Changi Airport is Changi's largest interactive installation, standing shy of 9 meters tall. The Social Tree allows travellers to share and store their photo and video memories of Changi on the avant-garde memory capsule and be part of Changi's history for decades to come. The tree is surrounded by eight touch-screen photo booths that allow you to 'attach' your photos and videos onto its colourful and animated crown. The crown is made up of 64 giant 42-inch high-definition screens, offering a 360-degree display of various animated backgrounds including a mystical forest and the Singapore skyline.