1. Basel – Switzerland 9. Gothenburg – Sweden 17. Salzburg – Austria
2. Belfast – Northern Ireland 10. Innsbruck – Austria 18. Stockholm – Sweden
3. Brussels – Belgium 11. Krakow – Poland 19. Texas – USA
4. Budapest – Hungary 12. London – England 20. Vienna – Austria
5. Cologne – Germany 13. Munich – Germany 21. Washington DC – USA
6. Copenhagen – Denmark 14. New York – USA 22. Zagreb – Croatia
7. Edinburgh – Scotland 15. Paris – France 23. Zurich – Switzerland
8. Gdansk – Poland 16. Prague – Czech Republic

'Tis the season for all things festive; fairy lights, mulled wine, mistletoe, candy canes and most importantly, the notorious Christmas markets.

When the Christmas season approaches, cities all across the globe are filled with magical scenes that create a festive atmosphere like no other. People travel far and wide to marvel at the quintessential European inspired markets, engulfing themselves in the aroma of fresh baked goods, listening to the sound of choirs singing carols and indulging in traditional mugs of mulled wine.

Dresden's Christmas market in Germany, known as the Striezelmarkt, is widely regarded as one of the first holiday marketplaces. Having originated in 1434 it now welcomes over 2.5 million visitors every year. If you are looking to visit some of the best European inspired Christmas markets this holiday season that have taken inspiration from the pioneering Dresden markets – we've got you covered. We have created a list of the top 24 European and American Christmas market destinations to visit in 2022.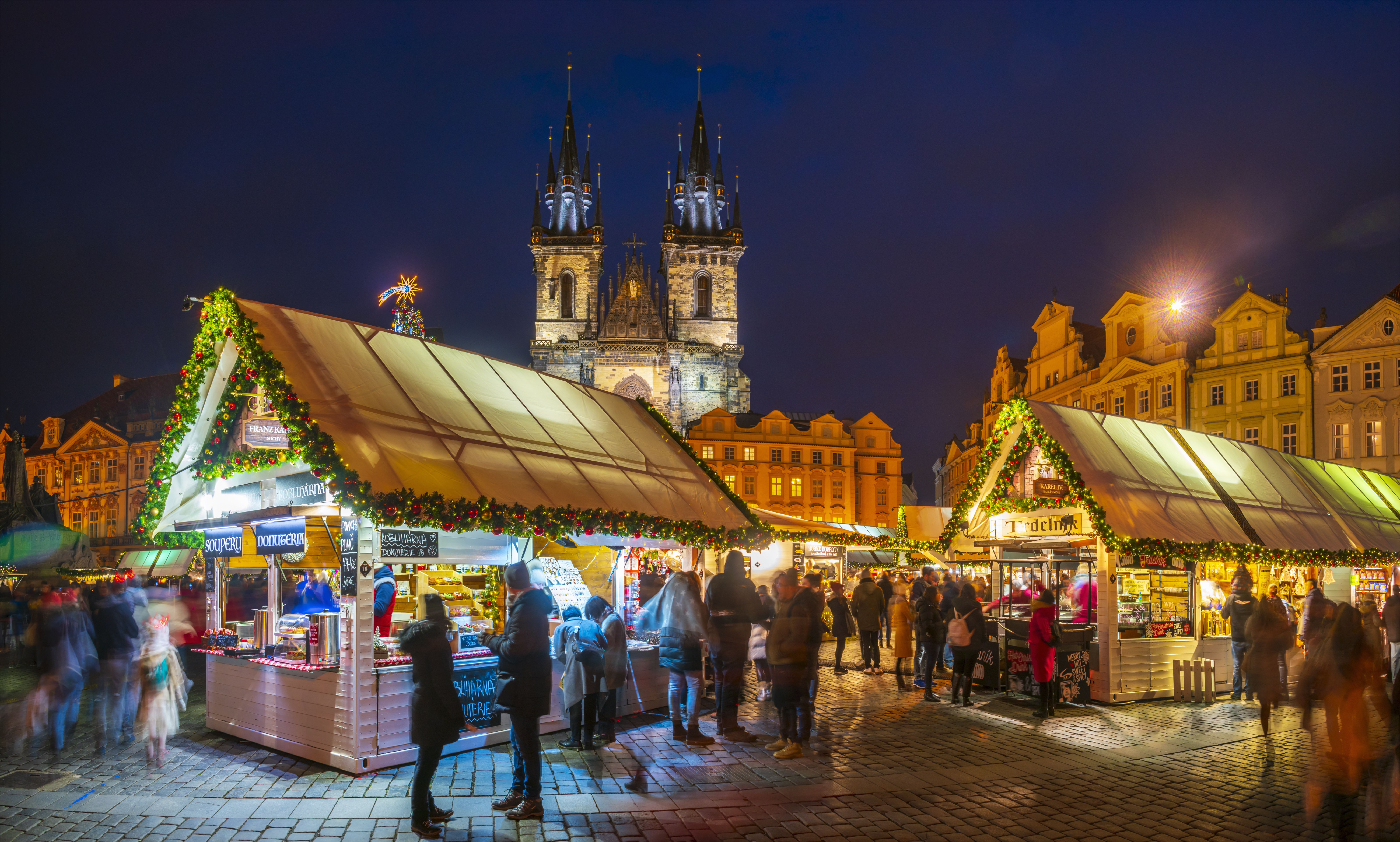 Our first Christmas market location is a gorgeous city situated on the banks of the Rhine. During the festive season you can find quaint stalls and markets scattered around the heart of the festively decorated Old Town in Basel. Münsterplatz and Barfüsserplatz are two gorgeous historic squares that become even more picturesque during the Christmas period.

Both are tucked into the ancient Old Town, where professionals and artisans vend their creations from traditional wooden cabins. For the food lovers, Basel is the go to city; traditional waffles, authentic Basel Läckerli (similar to gingerbread), mouth-watering Swiss raclettes, and famous grilled sausages are among the culinary delights that can be washed down with warming mugs of mulled wine.


Location: Barfüsserplatz and Münsterplatz
Dates: November 24th 2022 - December 23rd 2022
Our lounges: Basel-Mulhouse-Freiburg EuroAirport Lounges

We all know Ireland is the land of beer and cheer, and Belfast, of course, is no exception. Expect to see stalls lined with nibbles, gifts, decorations and naturally, lots of beer! The market itself is beautifully decorated, with its own helter-skelter and life size snow globe providing the perfect opportunity to capture a memory and take a Christmas photo.

Belfast has plenty for your family and friends to see, including street parades, horse and carriage trips, choirs and Christmas films showing on the big screen at the waterfront. One of our favourite things were the endless steins of flavoured beer. Even for the non-beer drinkers we recommend trying the strawberry one, you'll regret it if you don't.


Location: Belfast City Hall at Donegall Square
Dates: November 19th 2022 – December 22nd 2022

Head to the Ferris Wheel at the Place Sainte Catherine market for a great view of the Christmas scenery and to catch a glimpse of the skyline from above. Once back on the ground warm up with a cup of hot chocolate; after all, Belgium is notorious for its chocolate so it's no surprise that they make an incredible 'chocolat chaud'.We recommend heading to Gaston at the Marché au Poissons to try one of their unforgettable hot chocolates.

Not only do their chocolates taste amazing, but they look amazing too. Walk around the Grand-Place, Bourse and Place Sainte-Catherine to feast your eyes on the animated displays of beautifully crafted toys and chocolates decorated with garlands and lights for the festive season.


Location: Grand-Place, Bourse, Place Sainte-Catherine and Marché aux Poissons.
Dates: November 25th 2022 – January 1st 2023
Our lounges: Brussels South Charleroi Lounges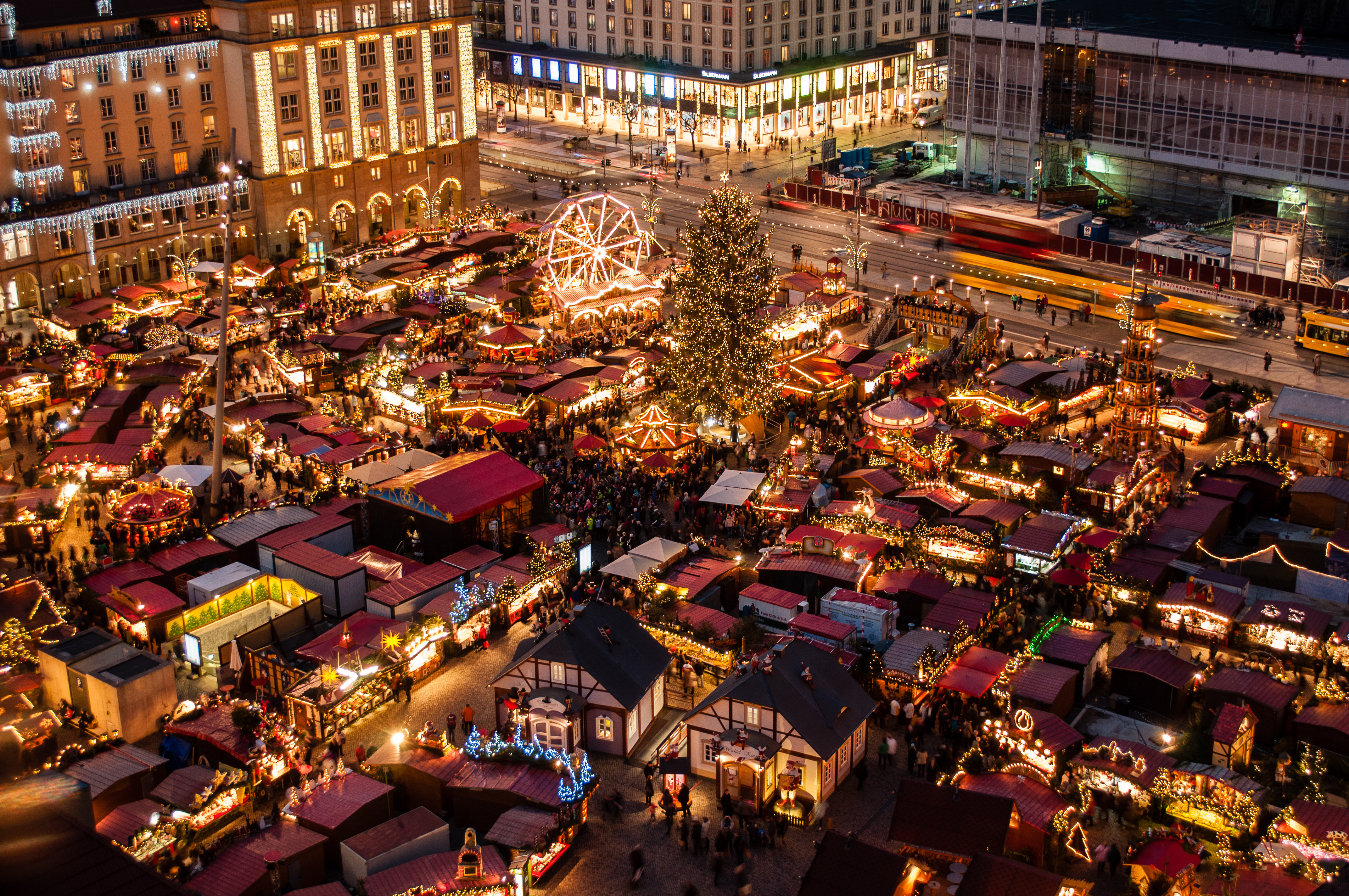 Budapest Christmas markets see hundreds of thousands of people visiting each year and are often regarded as one of Europe's most gorgeous markets. To find the winner of 2019s Best Christmas Market in Europe visit the Advent Feast of the Basilica, at Szent István-Bazilika. Alternatively head to Vörösmarty Tér, home to of the largest and oldest Hungarian Christmas Markets for some traditional Hungarian delicacies.

Of course, Budapest is known for its Baths, so if you are looking for some bubbles instead of baubles stop by the Szechenyi Baths. Here, there are 15 indoor baths and 3 grand outdoor pools where you can enjoy hot spring pools and massages in a stunning surrounded by a historic and elaborately furnished palace.


Location: Vörösmarty Square and Szent István-bazilika
Dates: November 18th 2022 – January 1st 2023
Our lounges: Budapest Liszt Ferenc International Lounges

Some the most notorious Christmas markets are the Christkindlmarkts in Germany. Given that they originated here, they are arguably some of the best you'll find in Europe. A fairy-tale market known as Heinzels Wintermärchen pays homage to the renowned Heinzelmännchen (house elves). This cheerful market surrounded by trees draped in fairy lights, has all the mouth-watering treats you can think of from frosted gingerbread to cathedral-shaped waffles to roasted almonds, all to be accompanied with a warm mug of gluhwein.

Another market worth a visit is the Heavenue market. Being that Cologne is the gay capital of Germany this charming market distinguishes itself from the other Christmas markets in Cologne with its flashing LED lights, flamboyant decorations and extravagant performances. We suggest visiting in the evening as the market comes alive with music and dancers to create a fun filled atmosphere.


Location: Heinzels Wintermärchen and Heavenue.
Dates: November 21st 2022 – December 23rd 2022
Our lounges: Cologne/Bonn International Lounges

When Christmas arrives, it seems some extra Christmas magic is sprinkled over Copenhagen. Whilst Copenhagen has many Christmas markets, the most popular is the Tivoli Gardens. Every year they decorate with thousands of dazzling lights that give a warm ambiance in contrast to the snow-covered settings. These magnificent light projections are so vibrant and vast that it is almost like an art installation.

Copenhagen also prides themselves on the many grand Christmas trees dotted around the garden (more than 70,000)! This year, for the first time ever, you can see a sparkling Christmas tree on the Tivoli Lake in addition to the famous Tivoli Concert Hall Christmas tree.


Location: Tivoli Gardens
Dates: 2022 dates for Copenhagen's Christmas markets are still to be announced.
Our lounges: Copenhagen Kastrup Lounges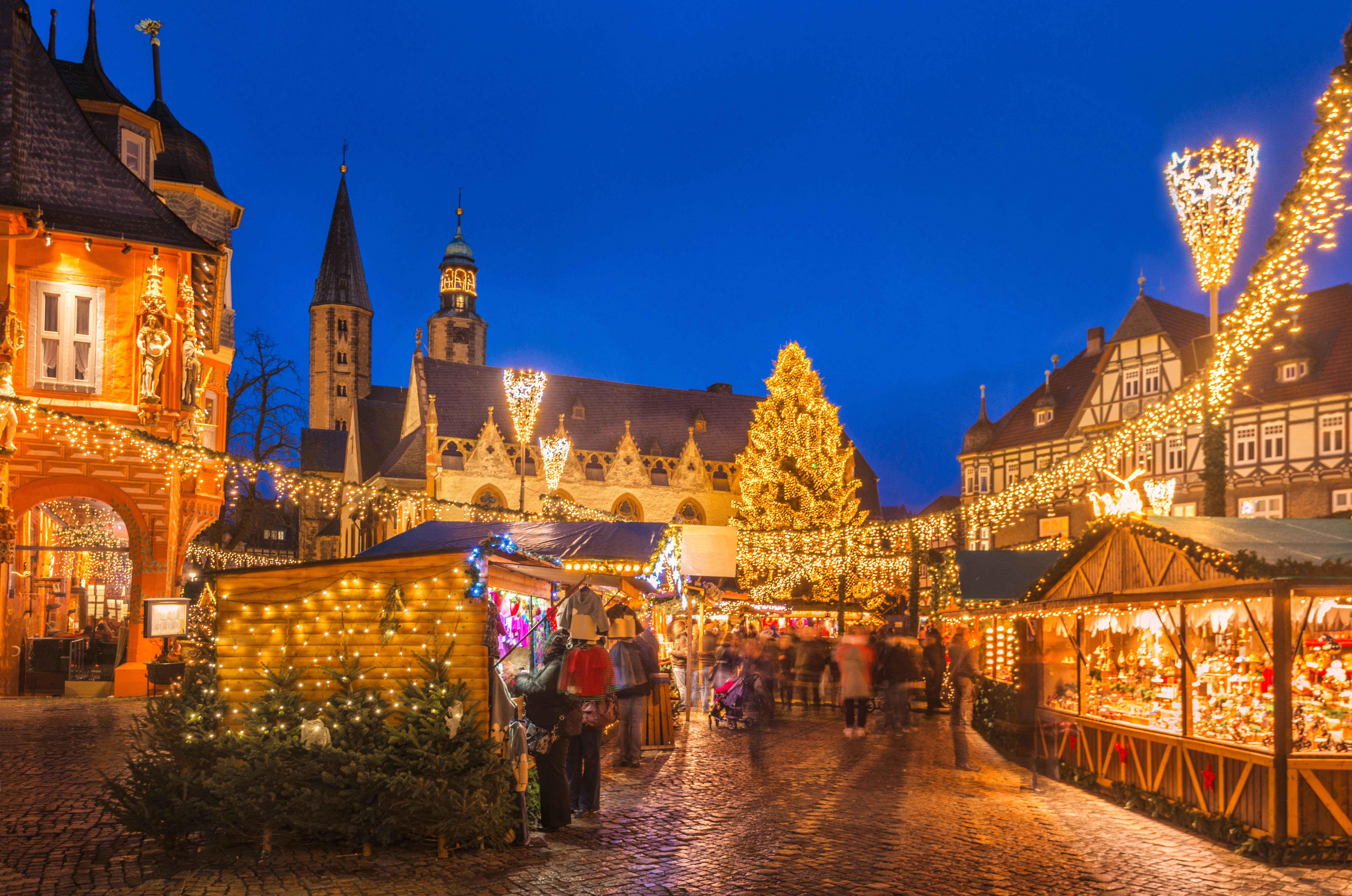 The Scots are notorious for their big celebrations, and this can be seen during the festive season in Edinburgh. During the run up to Christmas the capital city is the perfect place to be, the cobbled stones, the historic buildings and the chilly weather provide the optimal festive setting. Located on the many levels of East Princes Street Gardens, this market is perhaps one of the longest in Europe.

One of our favourite festive features in Edinburgh is their 24 Doors of Advent, where every day during the advent lead up to Christmas, one of the hidden gems of the city (that are usually off limits) opens to the public. This is the perfect time to see a side to Edinburgh that not many have the chance to.

The Edinburgh Christmas market is both traditional and romantic, with an ice-skating rink, a large carousel and vendors selling various seasonal trinkets. Scotland is also known for its Hogmanay celebrations, so why not extend your visit a wee bit to reign in the year in true Scottish style. With promises to be a larger and better party than most New Year celebrations, it's no wonder December is one of the busiest months of the year here.


Location: Edinburgh High Street
Dates: November 19th 2022 - January 3rd 2023
Our lounges: Edinburgh International Lounges

Leading on with the theme of Advent, one of the most prominent features of the Gdansk Christmas markets is perhaps its large advent calendar located at the entrance of the market. A new window is opened daily at 5pm displaying a Christmas surprise. There is no shortage of festive entertainment here; a magnificently decorated Christmas tree, the Advent gate, an ice-skating rink, a Venetian carousel with horses, a talking moose, an angel mill, and even elf parades are among the many attractions at the market.

Local delicacies, including the famous Polish pierogi, can be found throughout the stalls alongside other European delights. Make sure to try the grilled sausages, roasted chestnuts, and smoked cheese. If you're looking for a sweet treat, visit the market's Chocolate or Cinnamon streets. Try the gingerbread, loaded waffles or their 'chimney cakes' - delicious!


Location: Targ Weglowy in Old Gdansk
Dates: November 18th 2022 – December 23rd 2022
Our lounges: Gdansk Lech Walesa Lounges

Interestingly, the Gothenburg Christmas market is technically open all year, as it is held at an amusement park in Gothenburg, known as Lisberg. However, during the Christmas season, it undergoes a Christmassy makeover; it is sprinkled with fairy lights and cheery decorations, and you can visit Santas grotto, listen to the carollers, ride the carousels and of course buy plenty of gifts for loved ones here. With over half a million annual visitors, this is Sweden's most popular market.

Alternatively, we recommend exploring Gothenburg itself. There are plenty of shopping options all within walking distance and shopping in this magnificent 17th century city is truly magical. Equally, there are various castles and palaces to visit to really enhance the Nordic Christmas vibe. If you have the opportunity, we recommend going to Gunnebo House and Gardens, Naas Slott, and Tjolohoms Slott, all of which are beautiful during the holiday season.


Location: Liseberg Park
Dates: 2022 dates for Gothenburg's Christmas markets are still to be announced.
Our lounges: Gothenburg Landvetter Lounges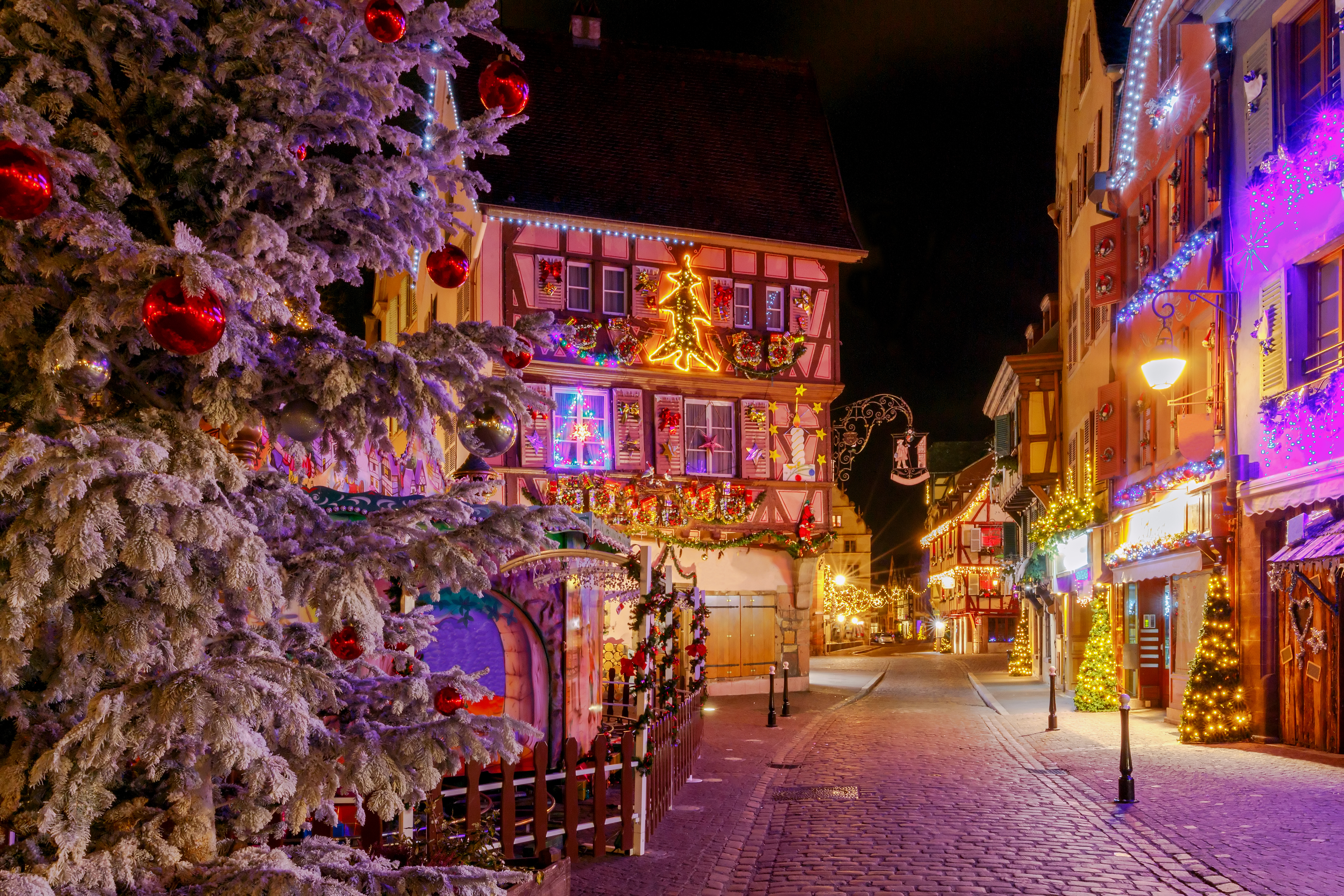 Discover Innsbruck's ancient, romantic, and cheery Christmas atmosphere. The vibrant Christmas market huts are set amid charming medieval buildings and the popular landmark, the Golden Roof. Here you can find elegantly decorated Christmas trees, artistically crafted decorations, and of course, scrumptious goodies. Wander through the markets with the soundtrack of the brass bands performing from the Golden Roof, giving the market a dreamy atmosphere.

When visiting Innsbruck it is worth taking a stroll along Kiebachgasse, which runs parallel to Erzherzog-Friedrich-Straße. This street is converted into a fairy tale alley in December, with countless characters from well-known fairy tales adorning the shops and their bay windows.

Aside from the gorgeous hand-crafted products and festive atmosphere, perhaps one of the major draws here is the breath-taking view of Innsbruck. To see the Christmas Markets from a different angle, take the Hungerburg Funiclar car to see the markets from above, with the dramatic mountainous landscape as a backdrop, this truly is a magical experience.


Location: Altstadt and Kaiserweihnacht
Dates: November 15th 2022 – December 23rd 2022
Our lounges: Innsbruck Lounges

Another market that is adorned with rustic stalls and the scent of mulled wine drifting through the town squares is the Krakow market. One of the few things that embodies Christmas is snow, we always envision a white Christmas with snow-capped cabins and warm mugs of hot chocolate and luckily, you are very likely to experience a white Christmas when visiting Krakow.

For all your Christmas shopping needs, head to the Christmas markets in Poland this year. These markets offer plenty of local handicrafts including ceramics, knitted and embroidered clothing, wood and leather goods and handmade jewellery using amber and bohemian crystals. Even the locals love to shop for their loved ones here. One of the most popular gifts from Krakow are their dainty hand-decorated glass baubles but be sure to pack them carefully on your return trip.


Location: Rynek Główny Square
Dates: November 28th 2022 – December 26th 2022
Our lounges: Krakow John Paul II - Balice Lounges

Unlike Krakow, London doesn't always guarantee a white Christmas, however Winter Wonderland is still a great place to celebrate Christmas during one of the most beautiful times of the year. If you're missing the snow, there are plenty of alternative experiences here to satisfy you. Visit the ice kingdom and enjoy a cold drink at their fully functioning bar, skate around on the ice rink under a canopy of lights or even partake in one of the ice sculpting workshops available.

After your trip down the 'arcade mile' head to the Bavarian Village to quench your thirst with a stein of beer and grab a pretzel or some churros from the street food village on the way. Located in the heart of London, this Christmas market has everything you'd expect, plus a lot of untraditional things that you wouldn't; from extravagant circus acts, to thrilling rollercoasters, to fireside concerts, to skyline views from the big wheel, there isn't much else you could want.


Location: Hyde Park
Dates: November 18th 2022 – January 2nd 2023
Our lounges: London Gatwick Lounges, London Heathrow Lounges, London Luton Lounges, London Southend Lounges, London Stansted Lounges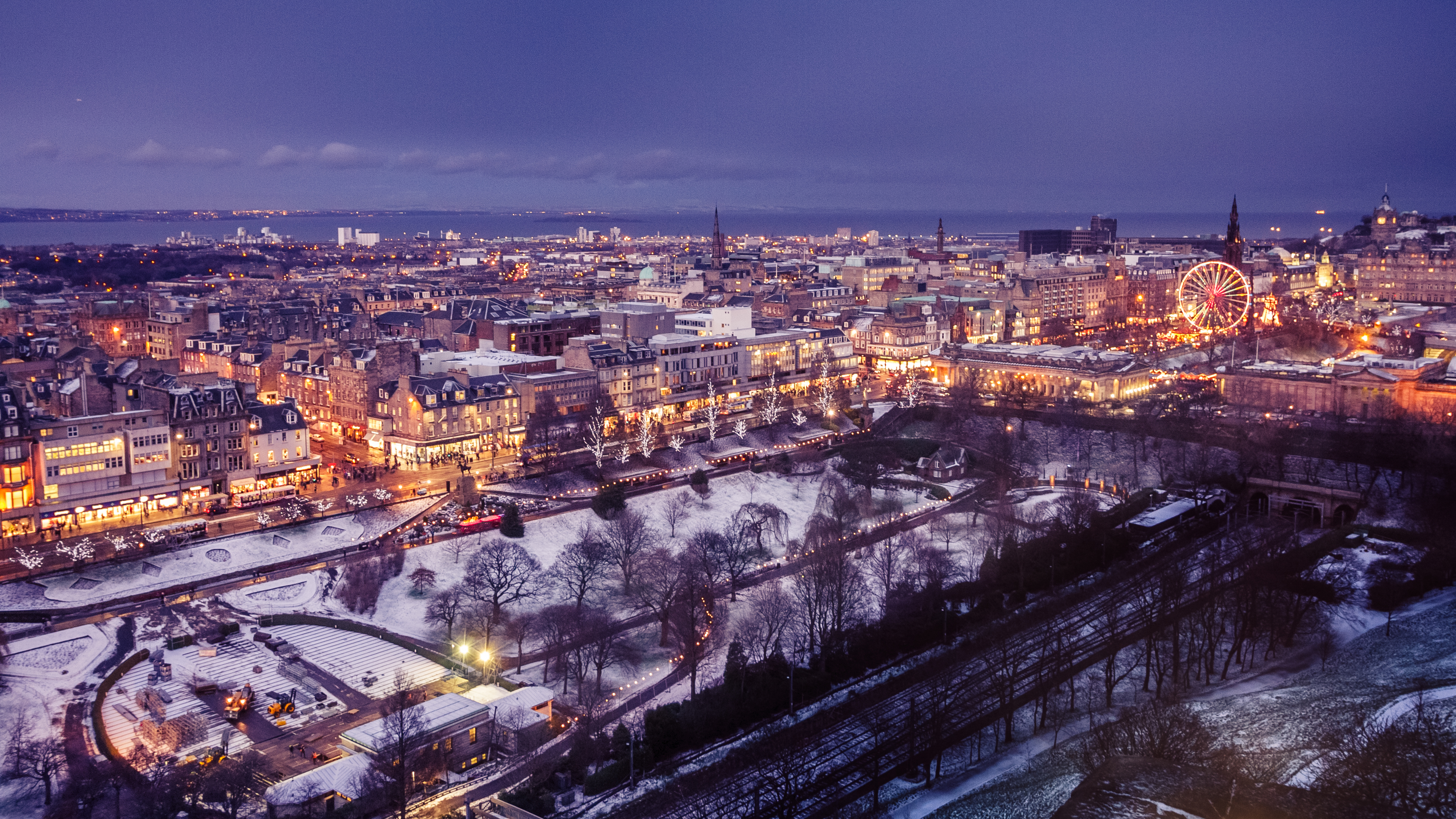 Munich is the ideal Christmas getaway due to the sheer number of sights and activities available. Munich's biggest plaza, Marienplatz, is home to the main group of markets; generally, it is cold enough to guarantee that the magnificent buildings, churches and market stalls will be sprinkled with snow and lined with icicles. This also means that the Isar, the river that flows through Munich, occasionally freezes over, meaning you can live out your childhood dreams of ice skating on a frozen river.

For a one-of-a-kind Christmas experience, go to Wittelsbacher Platz; this is the event for you if you enjoy unique experiences and taking a trip through history, as everything is Viking or mediaeval themed. The sellers dress in mediaeval attire and offer items such as lambskins, gold jewellery, and handmade drinking horns. Food is grilled over an open fire, and there are jugglers and knights in sparkling armour roaming around. If you visit, we recommend trying feuerzangenbowle which is their flaming drink.


Location: Wittelsbacher Platz
Dates: November 18th 2022 – January 2nd 2023
Our lounges: Munich Franz-Josef Strauss Lounges

The Bank of America Winter Village is located in Bryant Park, a city park with plenty of historical landmarks against a backdrop of skyscrapers. The park is transformed into a winter wonderland every year and features events for all ages, including the Big Apple Pond Hockey, food festivals, Olympics skating showcase, plays and musicals, silent discos, curling lessons, holiday movies, carolling, tree lighting, scavenger hunts, and of course, ice skating.

Its safe to say the Bank of America Winter Village at Bryant Park, has become a holiday staple in New York. This festive favourite is perhaps best known for its 17,000 square foot rink as it offers free admission to ice skaters with their own skates (although rental skates are also available). The ice rink is open daily, so after you've enjoyed the Christmas music and sparkling lights whilst you skate across the ice you can relax in the 'igloos' and try the holiday themed cocktails and nibbles available.


Location: Bank of America Winter Village at Bryant Park
Dates: October 28th 2022 – March 25th 2023
Our lounges: New York NY JFK International Lounges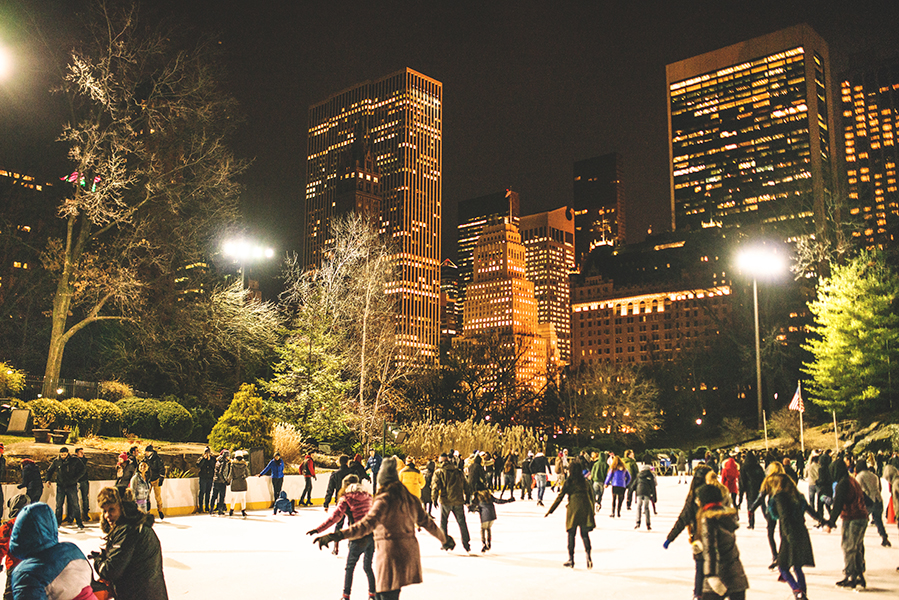 If you are headed to Paris this winter head towards the Louvre to uncover La Magie de Noel (the magic of Christmas) at Tuileries Gardens. This is without a doubt one the most enchanting and most popular Christmas markets and it attracts over 13 million visitors annually. La Magie de Noel is half Christmas themed carnival and half Christmas market, so there is no shortage of carnival rides including its large Ferris wheel, fun houses and bumper cars. They have traditional French onion soup, mulled wine and other French produced specialty foods including a champagne bar - let's be honest, being this close to the champagne region it would be rude not to!

If you were ever planning to indulge yourself in the magic of Disneyland Paris, Christmas is the best time to visit – and as they are celebrating their 30th anniversary this year, the festive spirit will be stronger than ever. Meet the characters, enjoy the rides, or experience one of their many shows and performances. Not only do they have fireworks, dancing fountains and Christmas songs but this year they have added a touch of innovation to guarantee the shows will be even more dazzling then ever in honour of its 30th anniversary; so, keep your eyes peeled for the Disney D-Light drone display, which was designed for the anniversary celebration, lighting up the Disneyland Paris' sky every night.


Location: Tuileries Garden
Market dates: November 19th 2022 - January 1st 2023
Our lounges: Paris Charles de Gaulle Lounges, Paris Orly Lounges

Besides the Christmas markets, Prague has a multitude of sights and activities that make it a lovely and enchanted winter escape; however we still recommend visiting at the start of advent. The Christmas Markets in Old Town Square are a fantastic opportunity to enjoy Czech cuisine and culture with a scenic backdrop. In the nearby Wenceslas Square, you can see nativity scenes, a petting zoo, local carol-singers and a magnificently lit Christmas tree standing out against the city's Gothic backdrop.

If you want to avoid the tourist-oriented areas and experience a more local version of the Christmas markets, then head to the Náměstí Míru Christmas Market (via tram, as it is up steep hill). Here they sell more traditional food and drinks - we loved tasting the local beverage, Medovina, which means "honey wine" and is almost like a Czech mead. They also offer unique treasures here that make for great gifts and are better than the "gift shop souvenirs" gifts seen in the Christmas markets in Old Town Square or Wenceslas Square.


Location: Old Town Square and Wenceslas Square
Dates: November 26th 2022 - January 6th 2023
Our lounges: Prague Vaclav Havel Lounges

Mozart and the Sound of Music have made Salzburg a household name throughout the globe, but one of its biggest draws occurs each winter. It is simple to see why Salzburg is regarded as one of the top Christmas market locations, thanks to the famous Christkindlmarkt at the Salzburg Cathedral and smaller, cosier marketplaces dispersed across the city. The most popular market, Salzburger Christkindlmarkt, is found at the base of the magnificent Salzburger Dom Cathedral.

Don't miss out on experiencing Advent at Salzburg at the Honensalzburg Fortress; take the funicular 500m above town to the courtyard and here you explore the small museums, partake in a tour of the fortress and most importantly view the Christmas markets from above, so be sure to have your camera ready.


Location: Salzburger Und Residenzplatz
Dates: November 17th 2022 - January 1st 2023
Our lounges: Salzburg Lounges

No matter what kind of Christmas celebrations you prefer, be it traditional or more modern, Stockholm has plenty to offer; so, grab some glögg and hit the shops whilst the city is illuminated by its spectacular decorations.

When it comes to Stockholm's Christmas market scene, there's a little something for everyone, from quaint market stalls in the historic Gamla Stan, to the markets at the open-air museum, located in Stockholm's Royal Djurgrden, to magnificent Christmas fairs at the country's royal stables. In addition to the markets, there are plenty of activities and celebrations to see. The week leading up to Saint Lucias Day is not to missed. This is perhaps one of the most unusual Swedish traditions, but we recommend attending the annual candlelit St Lucia Procession on the 13th of December.


Location: Stortorget, Gamla Stan and Skansens Julmarknad
Market dates: November 19th 2022 - December 23rd 2022
Our lounges: Stockholm Arlanda Lounges, Stockholm Bromma Lounges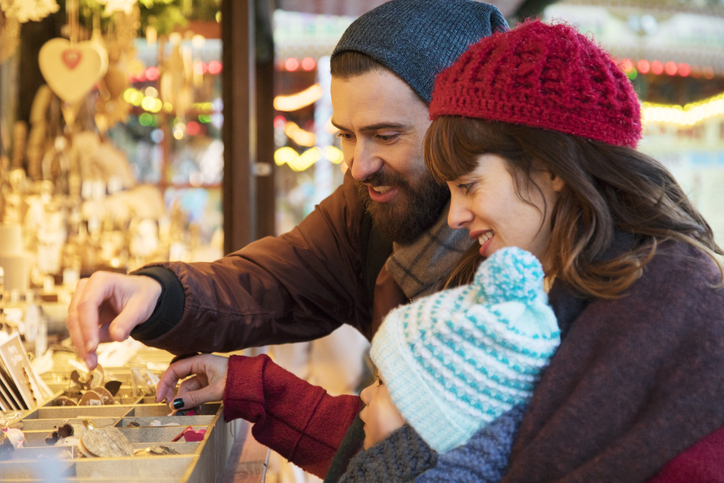 The Christkindl Market is a traditional Christmas market that dates back to the Middle Ages in German-speaking Europe. It is celebrated in the month of advent in Europe. Christkindl Market was inspired to celebrate its first enchanted season in 2011 to honour the relationship between Arlington and its sister city, Bad Königshofen.

This Christmas market is family friendly and hosts a variety of activities to keep you entertained including winter carnival games, kid crafts and puppet shows. At Peppermint Park you can also visit the elves workshop for DIY Christmas gifts, watch a variety of entertainment on the Christmas Castle Stage, take a trip on the Christkindl Express, enjoy the confectionary at the S'more and More sweet shop and even play games with Santas Reindeer.


Location: Christkindl Market - Arlington
Market dates: November 25th 2022 – December 23rd 2022
Our lounges: Dallas TX - DFW International Lounges

Head to Viennas historic City Hall to find the Rathausplatz, also known as Viennas Christmas World, one of the biggest and most well-known Christmas markets in the world. Vienna around Christmas is simply magical - the entire city changes into a winter scene straight out of a fairy-tale. The Viennese Christmas Dream Market in front of City Hall boasts over 150 market stalls with a wealth of handcrafted treasures; from candles to schnapps to ceramics and Christmas décor, there is something for everyone.

The market is brought to life with a dazzling ice rink, a glittering Ferris wheel, and an antique, rustic carousel. If all the festive activities have worked up an appetite, fear not, there are plenty of sweet treats available. The stalls are filled with the perfume of roasted chestnuts, the tart sweetness of sugar apples, and the festive scent of Christmas punch, but be sure to save space to try some Weihnachtskekse, their traditional Christmas cookie.


Location: Vienna City Hall
Market dates: November 19th 2022 – December 26th 2022
Our lounges: Vienna Schwechat Lounges

For tidings of good cheer and the most popular place to buy locally created presents made by talented craftsmen head to the Downtown Holiday Market. This festive holiday market takes over two entire blocks to hold over 150 regional artisans, crafters and vendors in a spectacular outdoor setting. With a variety of jewellery, woodworking, paintings, candles, soaps, and more, you are bound to find the perfect gifts for your loved ones.

If you have already finished your Christmas shopping the Downtown Holiday Market is still the perfect excursion. The markets are free to browse and there is plenty of live music to enjoy, so grab some candied nuts explore with your friends or family.


Location: Downtown Holiday Market
Market dates: November 18th 2022 – December 23rd 2022
Our lounges: Washington DC Dulles International Lounges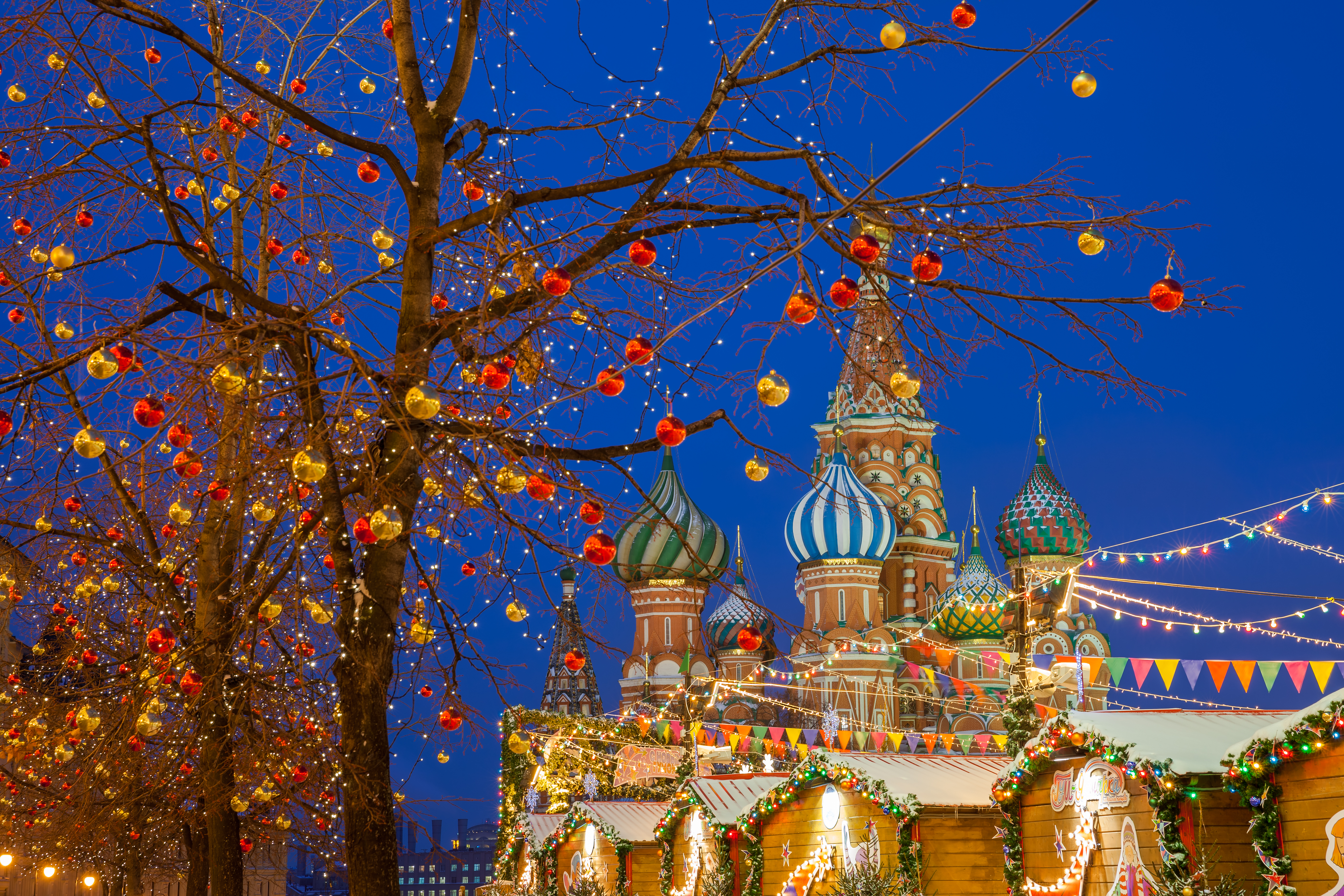 All those lucky enough to attend Advent Zagreb this winter will have the chance to indulge in some of the city's forgotten treasures, when strolling around the various parks and squares, which are perfect for picturesque, romantic strolls any time of year.

We recommend staying warm with a cup of hot chocolate or mulled wine and heading to the churches of Zagreb to view the nativity scenes and listen to the sweet sounds of the local church choirs. Zagreb is brilliant for its festive recitals so be prepared to enjoy performances by local soloists, groups and orchestras who sample beautiful renditions of everyone's favourite Christmas classics. The vibrant light displays and the sounds of youngsters laughing paint the perfect Christmas scene.


Location: Zagreb Centar
Market dates: November 26th 2022 – January 6th 2023
Our lounges: Zagreb Franjo Tudman Lounges

And last, but certainly not least, is Zurich! Over 12,000 lights adorn Zurich's main high street during the Christmas season, and they are so stunning that they have been named - "Lucy". One of the most joyous parts of the Christmas season in Zurich is the lighting ceremony for Lucy. But this city is not known solely for its lights, its home to one of the most magnificent Christmas trees in the world, a 50-foot-tall tree covered in more than 6,000 Swarovski crystals, truly dazzling. Another unique tree is The Singing Christmas Tree at the Werdmühleplatz Christmas Market, which has choirs from all around the nation that come to perform in the tree - such a heart-warming experience.

Sechseläutenplatz in Bellevue is home to the Zurich Christmas Village (Wienachtsdorf). In addition to the twinkling lights, unique Christmas trees, grand ice-skating rink and festive activities for all ages, you'll also find hundreds of wooden stalls selling traditionally made delicious foods, drinks and handmade goods to enjoy with your family and friends.


Location: Christkindlimarkt, Wienachtsdorf and Werdmühleplatzr
Market dates: November 24th 2022 - December 24th 2022
Our lounges: Zurich Lounges