We get it – shopping is a fantastic part of any journey, whether it's picking out gifts for your loved ones or treating yourself to something special. From your favourite fragrance to exclusive products not found on the high street, shopping duty-free comes with exciting perks!

Priority Pass has partnered with Inflyter- to offer our members the most convenient ways to shop duty-free, so get ready to revolutionise your duty-free experience, enhance your airport experience, and optimise your time to relax in our lounges.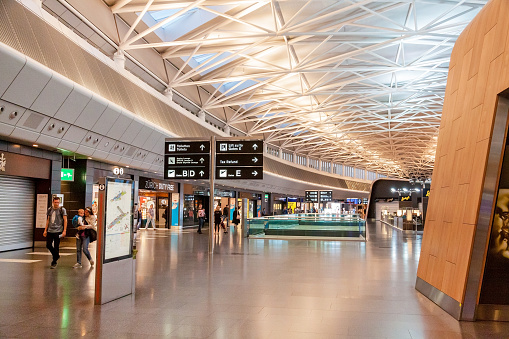 1. Pre-order Online for a Hassle-Free Experience
If you love being organised and want to enjoy a hassle-free shopping spree, consider pre-ordering your duty-free online before your trip. The best part? You'll have access to an extensive range of products, including exclusive travel items you won't find in stores - plus, online shoppers receive access to exclusive discounts and offers you won't want to miss.

Depending on the country's customs regulations, you can even choose to purchase from your departure or arrival airport, saving you from carrying your shopping on the plane.

With a vision to be the Uber Eats of duty-free, Inflyter makes shopping a breeze. Just input your flight details or scan your boarding pass, and voila - explore all the amazing products and tailored promotions for your trip. By buying in advance, you ensure your desired items are available and speed up your journey from security to the comfort of your favourite lounge.

Inflyter airport coverage is still growing but you can take advantage of an extra 10% discount off your duty-free shopping* on Inflyter when flying from airports in Europe such as Rome, Warsaw, Prague, Nice, Geneva, London Luton, and Luxembourg. You can also shop when flying out of JFK, San Francisco and Los Angeles with more US airports coming soon.

You can find duty-free shopping with Inflyter in your Priority Pass app or click here to start shopping online.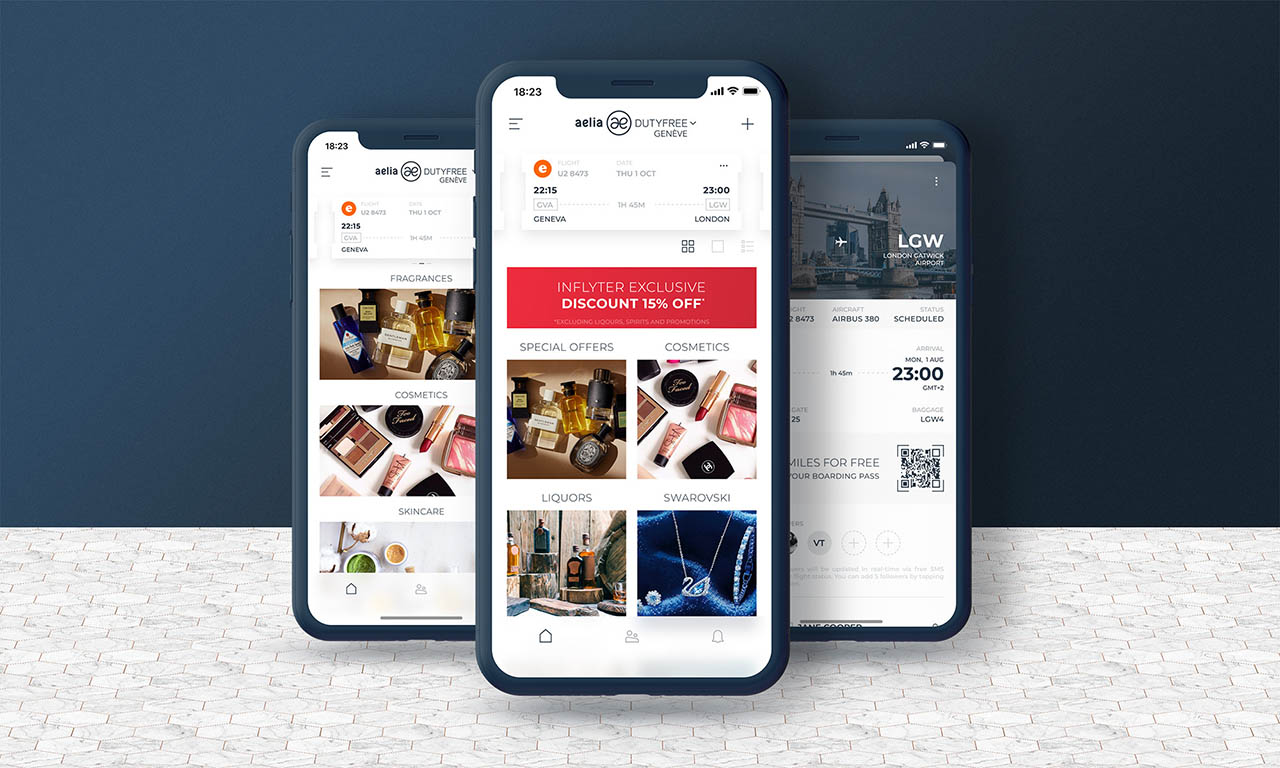 2. Convenient Collection or Delivery Options
Inflyter is introducing more options to enhance ease and convenience - gone are the days of lugging around shopping bags! When you shop online with Inflyter, you can now choose between convenient collection options at the airport or even get your purchases delivered straight to the lounge.

Select airports now offer delivery straight to the lounge, saving you the trip to the store. Others provide secure automated lockers, where you can simply scan your order confirmation QR code and passport to retrieve your items swiftly. These options may be available at either departure or arrival, depending on the airport.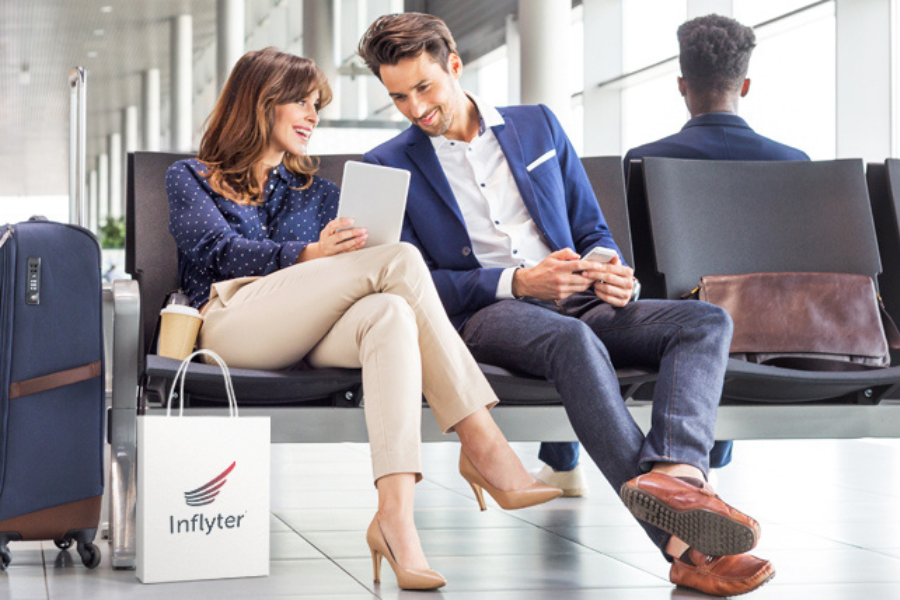 3. Seamless Checkout and Contactless Stores
Shopping in airports is getting a high-tech makeover. To create an even more convenient shopping experience, some airport stores are adopting cashier-less technology. Embrace the future with cashier-less technology in some stores, inspired by Amazon's Go Stores. Imagine entering, shopping, and leaving without a checkout line – pure convenience! Hudson Nonstop and Travelwell stores have already taken the lead at various airports, providing a frictionless shopping experience, so you can grab your favourite snacks, beverages, and travel essentials without any hassle!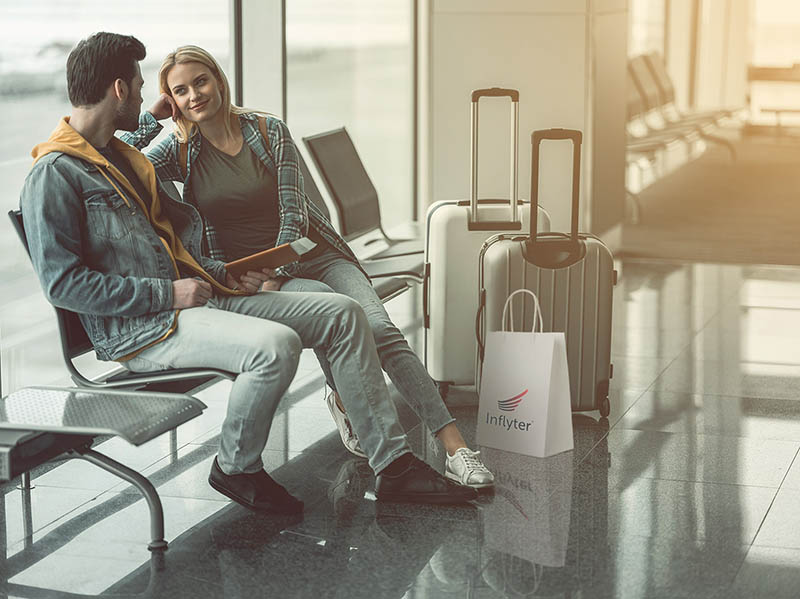 4. Luxury at Your Fingertips: Duty-Free Vending Machines
Vending machines have long been a simple way to access snacks, beverages, and travel essentials. Now, they've evolved to include duty-free goods, offering a premium selection of luxury items such as fragrances, cosmetics, spirits, and tobacco depending on customs regulations, read our duty-free blog for more information.

These automated wonders provide a touch of exclusivity to your airport experience. With a touchscreen interface, you can browse best-selling products, place an order, pay, and collect your item from the machine in under 60 seconds. They offer a unique digital experience that combines convenience and luxury, whether you need a last-minute gift or a personal indulgence.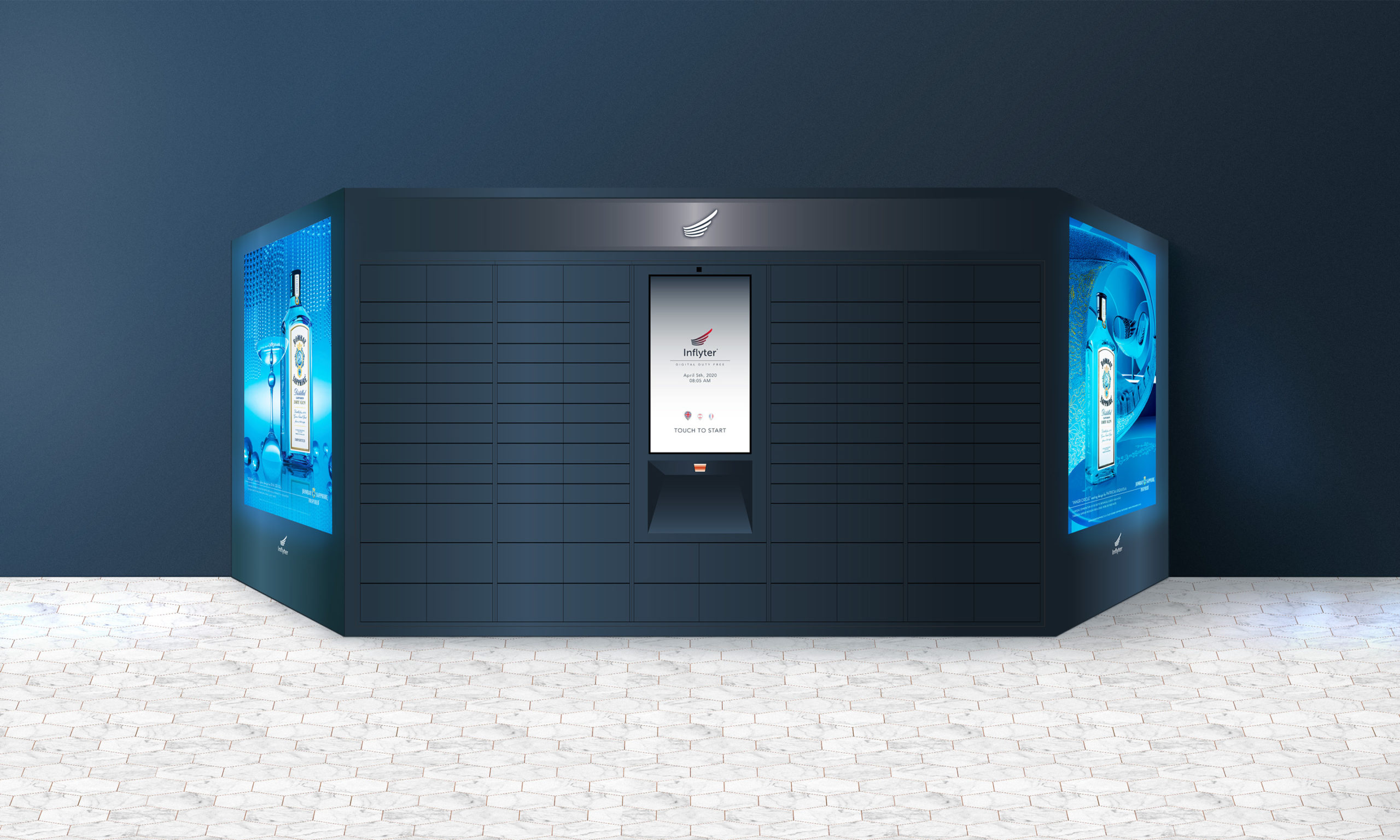 So, the next time you travel, get ready to embark on a shopping adventure like never before.
With digital innovations, exclusive savings and more choices at your disposal, make the most of your duty-free experience with Inflyter and enjoy the comforts of the Priority Pass lounges. Happy shopping!

* Valid until 30 Sept 2023.